...
User can selectively override the option by selecting  Prompt  option from  Run Now  pop-up menu above. In this case, an option is shown and user can select whether to run interactively or in background for once. Selecting,  Always run interactively or Always run in the background sets this options Set as the default execution mode will sets the selected option for all the tasks, and will have the same effect as settings in  Other Tasks > Edit Defaults and Settings > Advanced Settings > Advanced Backup Settings.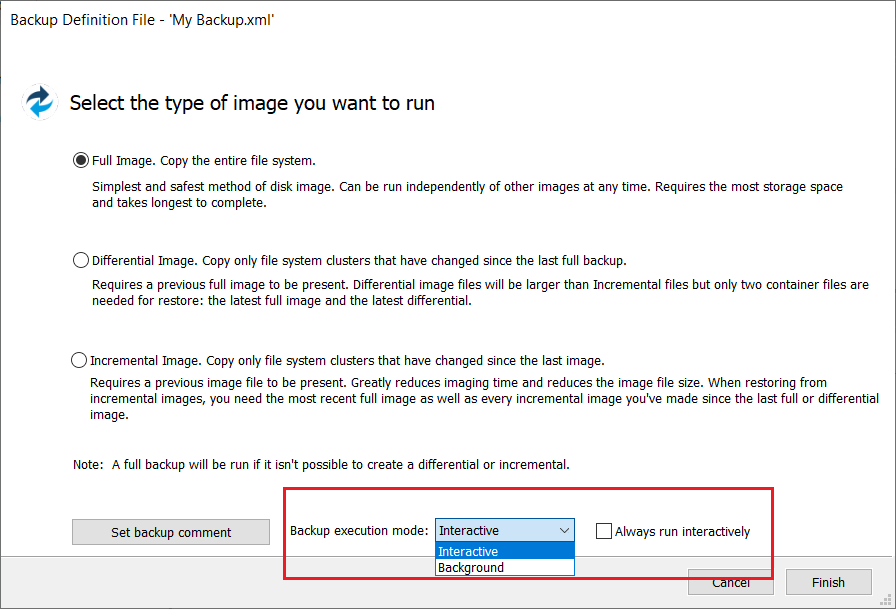 Image Removed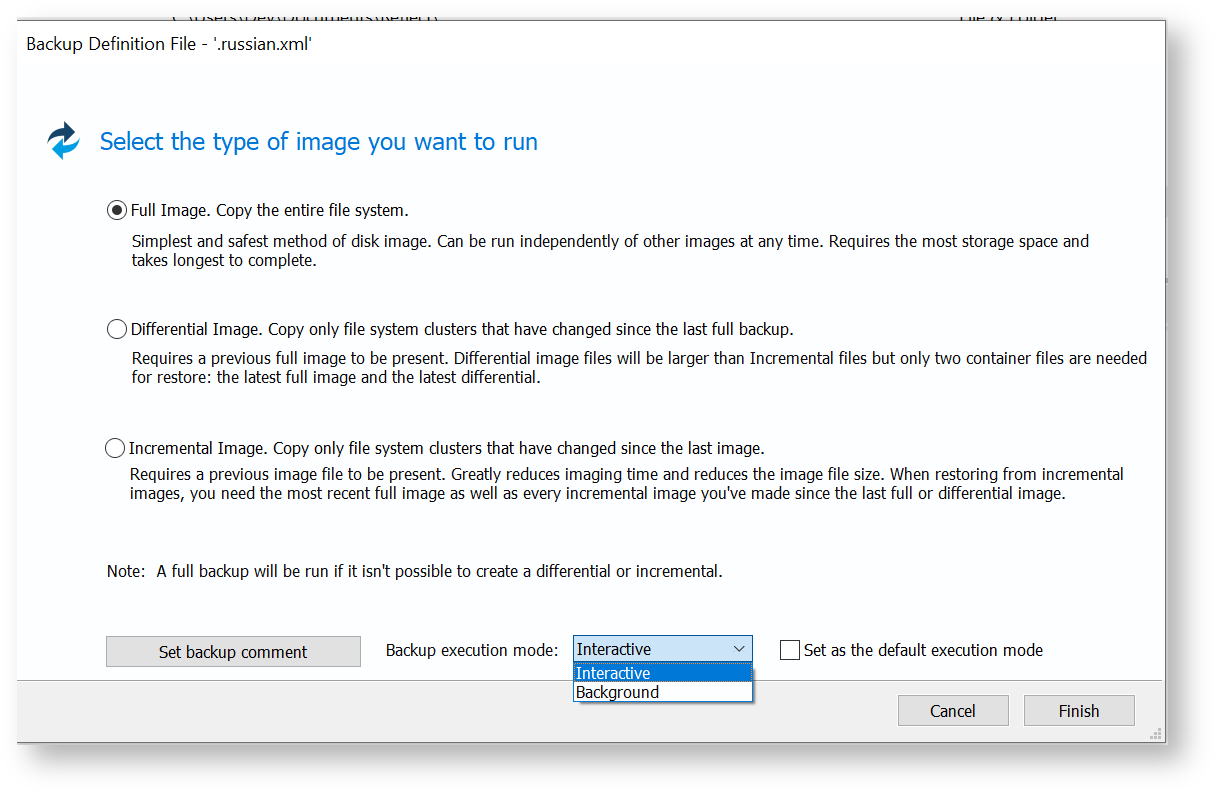 Image Added
The option is also available when creating backup definition file and only honoured once.
...
A new Task Status tab has been added and remains shown once a backup is selected to run in the background.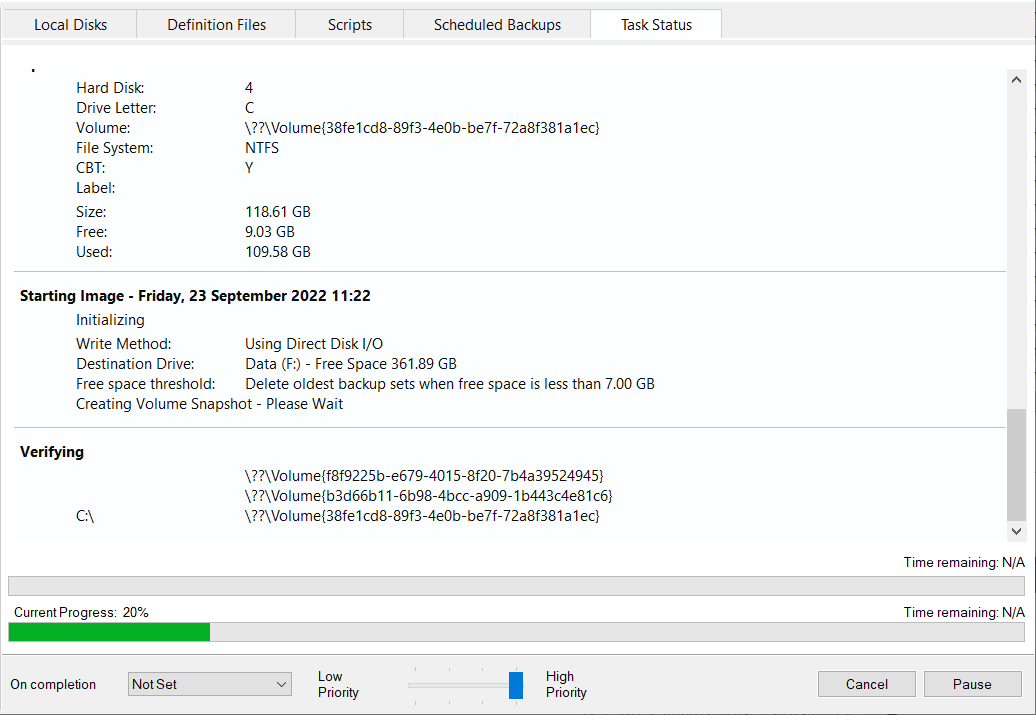 Image Removed

Please Note: Only one background job can be run at a time. Please see the Coming soon section for upcoming changesThis new feature allows multiple backup jobs to be queued. A new unified Tasks tab shows list of active Scheduled backups and user run background job all in one place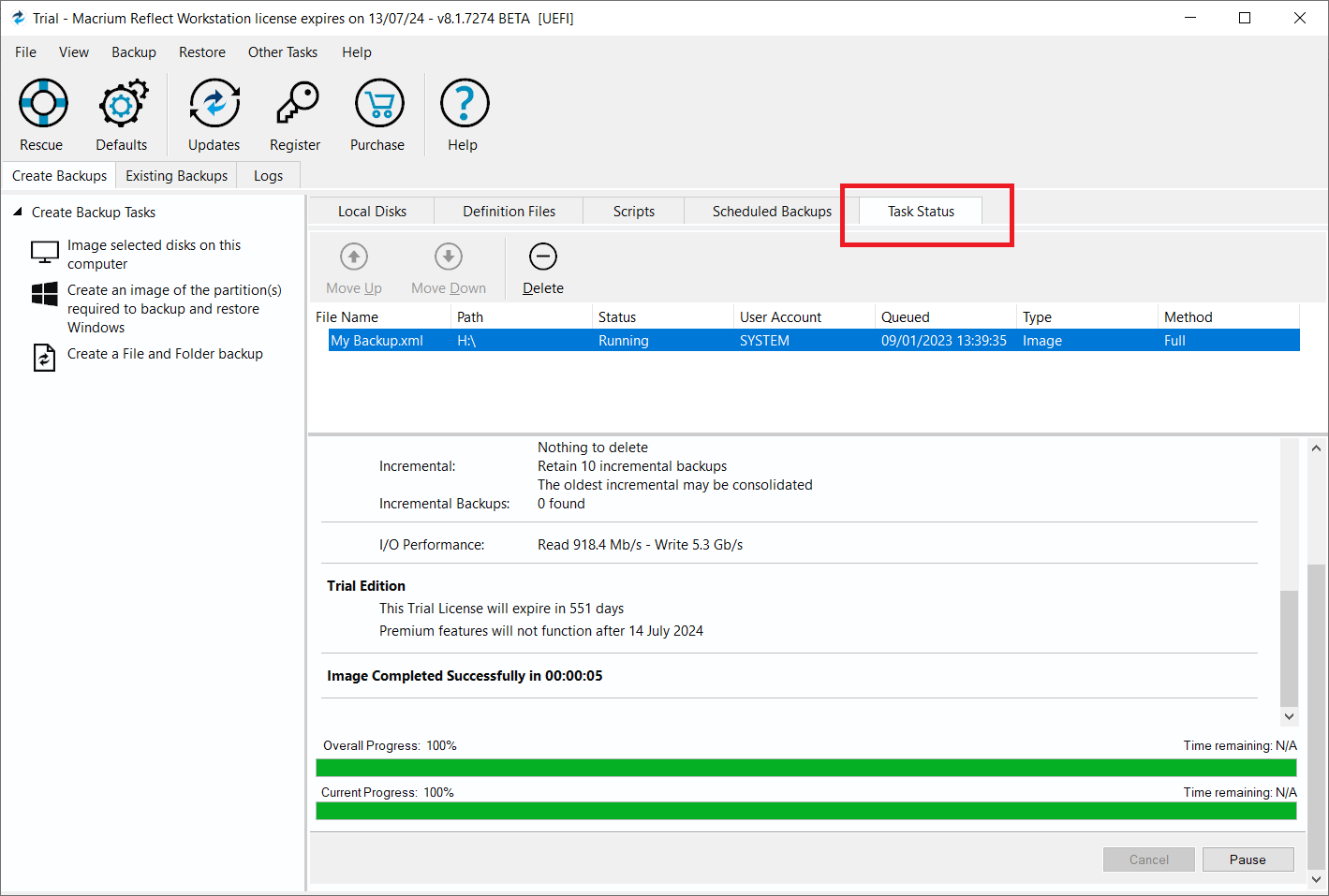 Image Added
Tasks can be moved in the queue using the 'Move Up' and 'Move Down' toolbar buttons and context menu. 
Use the 'Delete' button or context menu to remove a background task from the queue.
...
Backup bandwidth throttling
...