We've added MIG provides real time popup notifications when Macrium Image Guardian blocks file access to a backup file.
When file access is blocked for the first time the file name is shown in the popup...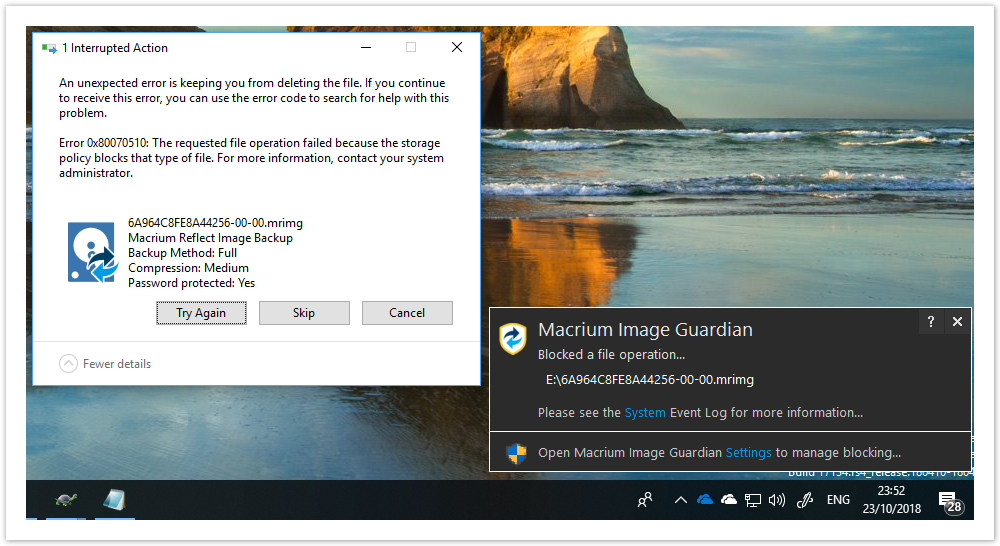 Click 'System' to open the Windows Event Viewer system messages showing a custom view of MIG events:
...
Click 'Settings' to open the MIG disable settings dialog: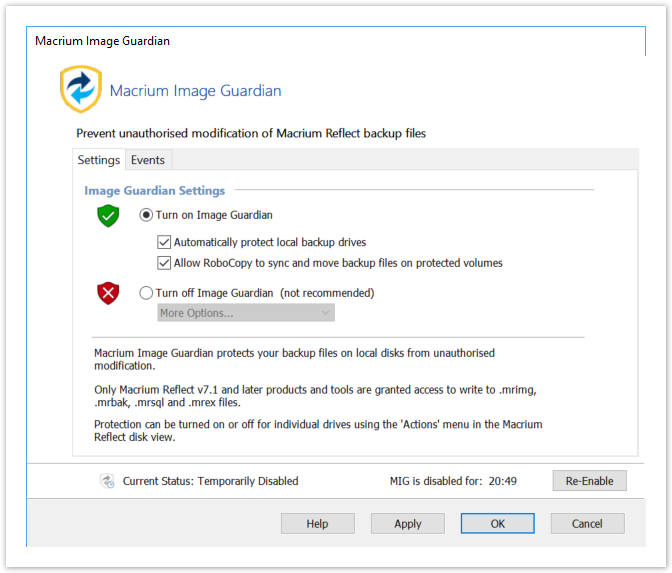 Image Removed
Additional functionality over the v7.1 MIG settings dialog in Reflect include:
1. An Apply button to accept changes to the dialog immediately.
2. A 'More Options...' drop down in the 'Turn off' selection: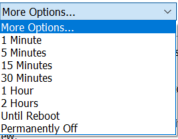 Image Removed
3. Live countdown if a temporary disable has been applied.
4. A Re-Enable button to cancel a temporary disable.
5. The MIG shield icons in the Reflect disk view will automatically update to Reflect the state of MIG. 
Info
Note:
The same dialog can be displayed in Reflect by taking 'Other Tasks' > 'Macrium Image Guardian Settings'
...
When multiple access attempts are blocked the process that's been blocked will be shown in the popup. together with the number blocked attempts. 
...