Skip to end of metadata
Go to start of metadata
Macrium Reflect makes it easy to access logs of all types of backups and restores. Logs can be searched for using the 'Logs' tab and directly accessed from backup files in the 'Existing Backups' tabs. 
---
Accessing logs from the 'Existing Backups' tab
Select the 'Existing Backups' tab,  select 'Image' or 'File and Folder' and right click on the backup file of interest.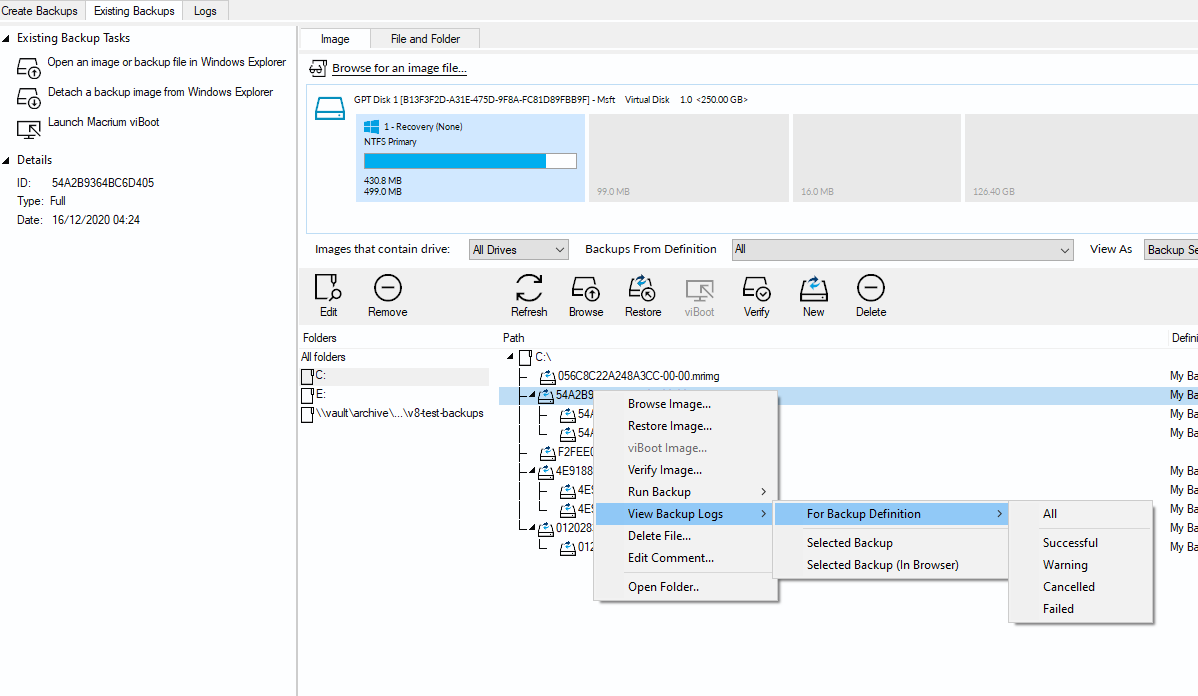 'View Backup Logs' enables all logs to be viewed for the Backup Definition that created the file or the individual backup, either in the Macrium Log Viewer or in your default web browser.
---
Navigating Logs in the Macrium Log Viewer
Click the Logs tab in the main user interface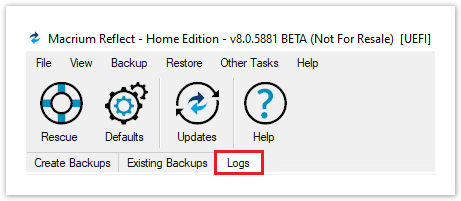 Logs are initially sorted in descending date order and there's a log 'Filter' at the top of the page to quickly search for logs of interest.

Type:

All Types
Image
Image Restore
File and Folder Backup
File and Folder Restore
Clone
SQL  Backup
SQL Restore
Exchange Backup
Exchange Restore

Status:

Successful
Failed
Warning
Cancelled

Backup Definition

All backup definitions with a log for the selected type.

Tab switch on open 
If enabled

, a double click or taking the 'View' toolbar or context menu option will cause the newly opened log tab to be selected and opened. 


If not enabled

, the log list will retain the focus and the newly opened log tab will glow for a short time to draw attention to its location. 

 
Clear filters 

Returns all filter options to the default 'All' state.

Activity

All logs
Today
Last 7 Days
Last 30 Days
Latest - The last backups for the current selection criteria 

In Range - From and To dates with a 'Filter button to generate the list:


---
Accessing logs in the log list 
'View' Button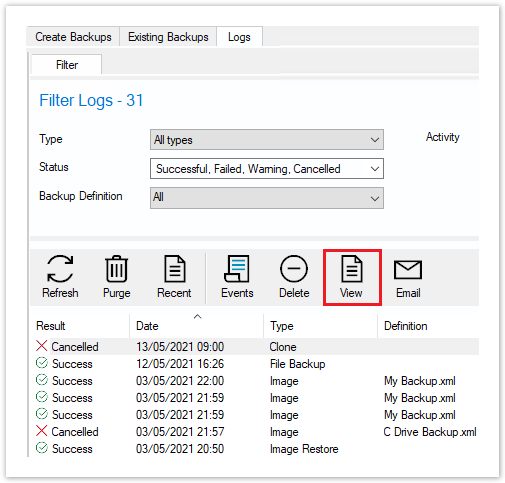 The log will then open in a new tab.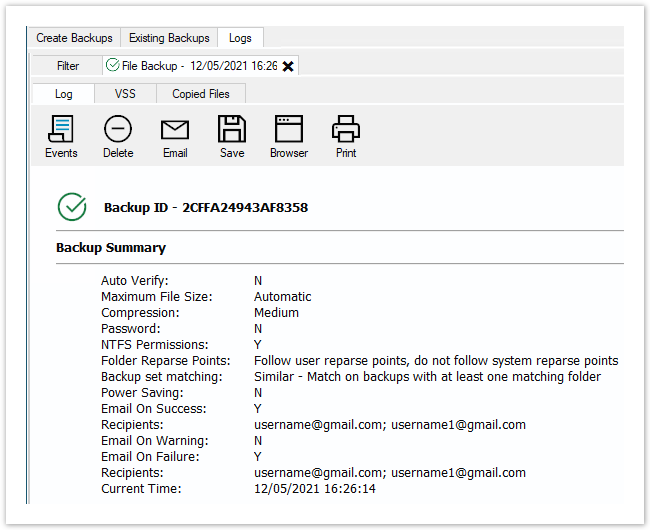 If the log has a  VSS log, this can be viewed by selecting VSS.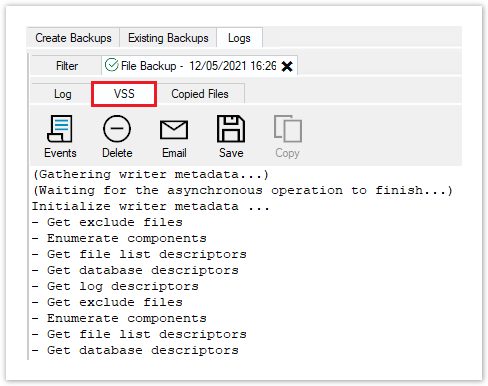 Open logs can be saved, opened in a browser, printed, or emailed.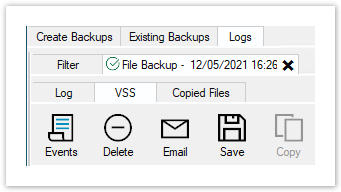 Once you have finished viewing the log, you can close the open log by selecting the X icon.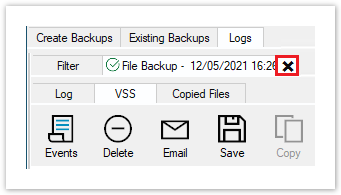 You can purge your logs by selecting the Purge icon. 
This will open the log file purge settings in the Reflect Defaults.