Skip to end of metadata
Go to start of metadata
We've improved the user interface for adding folders to your File and Folder backups.
Click 'Add Source'
to
open the 'Add Source Folders'
dialog:
Select folders in the Explorer Tree view to add them to the list of source folders to backup.
You can also type a path in the auto-complete edit control above the selected folders list to manually add a path that can't be located in the folder tree, a network share for example.


Note: A dismissible warning message is shown if a drive root folder is selected for backup:



Click 'OK' when complete to return to the main Wizard page.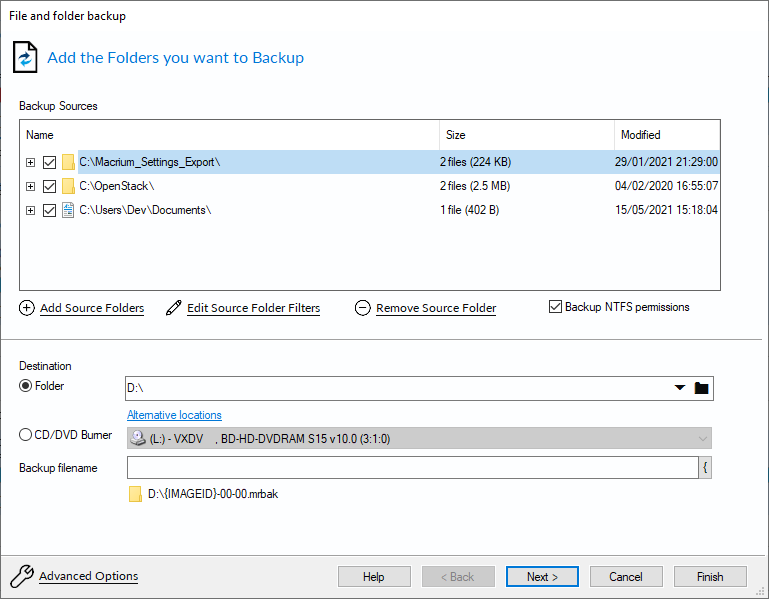 Select and deselect sub-folders in the folder tree. Click 'Edit Source Folder Filters' for further filtering options:


Note: Filters apply to source root and sub-folders. If a sub-folder is selected when 'Edit Source Folder Filters' is clicked then the following dismissible message box is shown: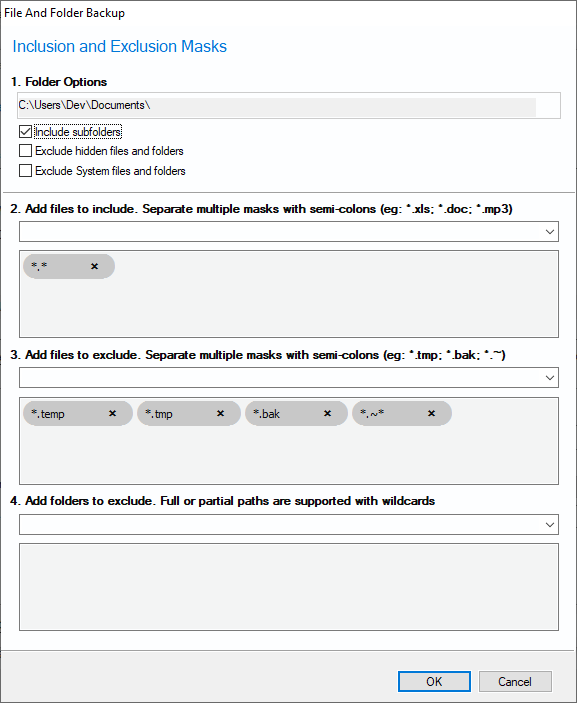 Press 'Enter' after entering inclusions and exclusions and they are now grouped below the edit field for easy editing