Skip to end of metadata
Go to start of metadata
We've renamed the 'Restore' tab in v7 to
'Existing Backups'
and added extra functionality and backup file representation.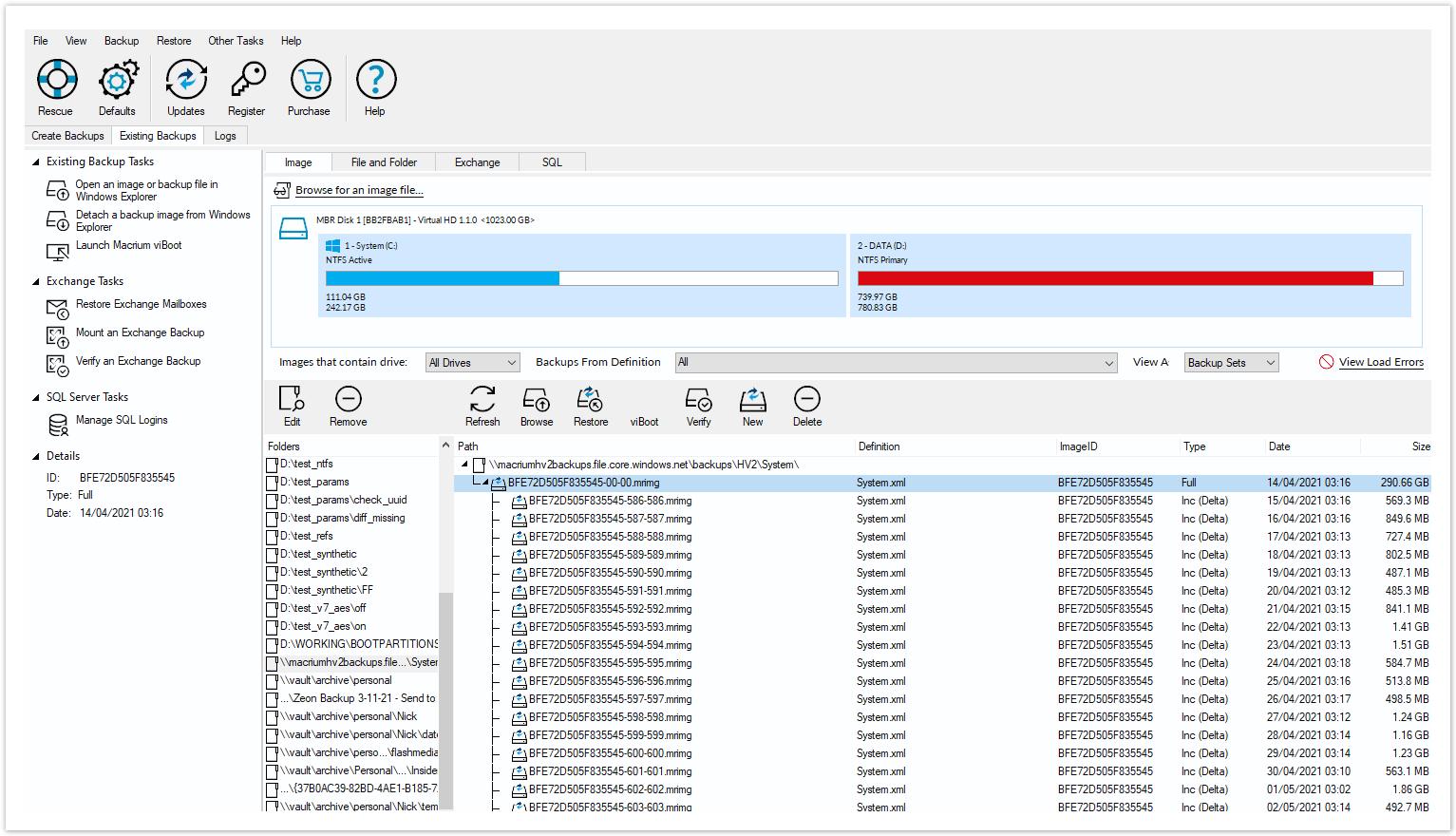 As well as the existing functionality in Macrium Reflect v7, we've added new functions to sort files, view them in context of the backup set and locate and view your backup logs.
View your backup files in a backup set tree or a flat list to easily sort by date or file name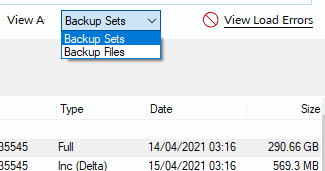 'Folders To Search' is now implemented as a selectable list of one or all folders.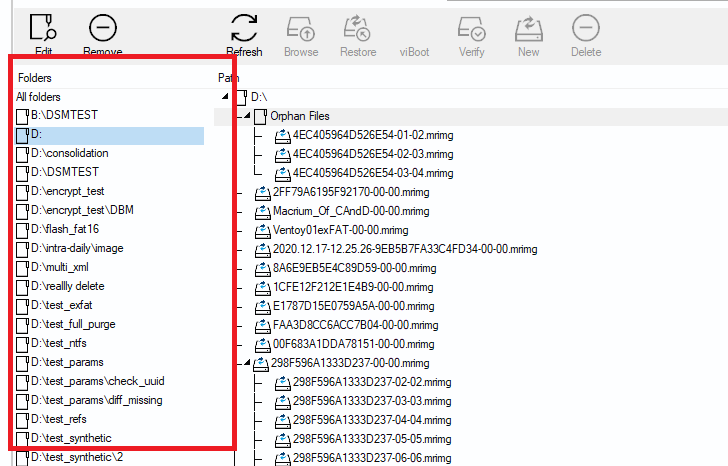 We've added the ability to directly view backup logs for a backup file, either by definition or for the file itself: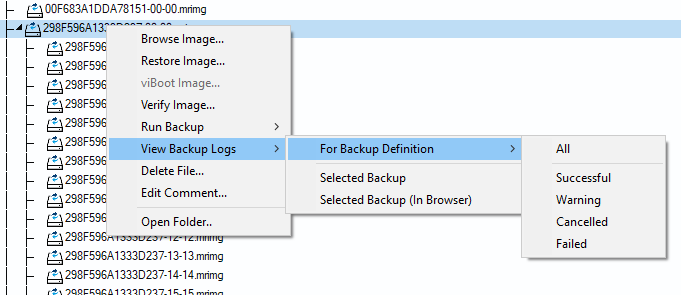 You can now also open the backup containing folder directly in Windows Explorer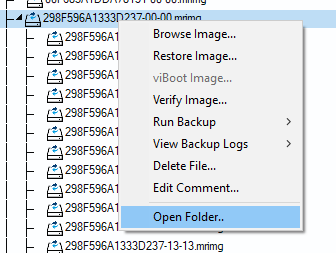 And edit the comment in existing backup files