Skip to end of metadata
Go to start of metadata
8th June 2021
It's come to our attention that Anti-Virus software products that use the BitDefender AV engine are incorrectly blocking 'Macrium Rescue Media Builder' (RMBuilder.exe) and preventing creation of the Windows PE/RE rescue media. 
---
What's the problem?
During Rescue Media creation, BitDefender will block 'pescreenshots.exe' and also prevent other files from being copied to the mounted Windows Image (WIM) file. 

There may be a reported successful build that results in an incomplete WIM.  Unfortunately, this may boot to a black screen, a command prompt or you may be repeatedly asked to select a keyboard. 
Alternatively, the build may fail with the following:

You may see this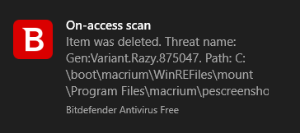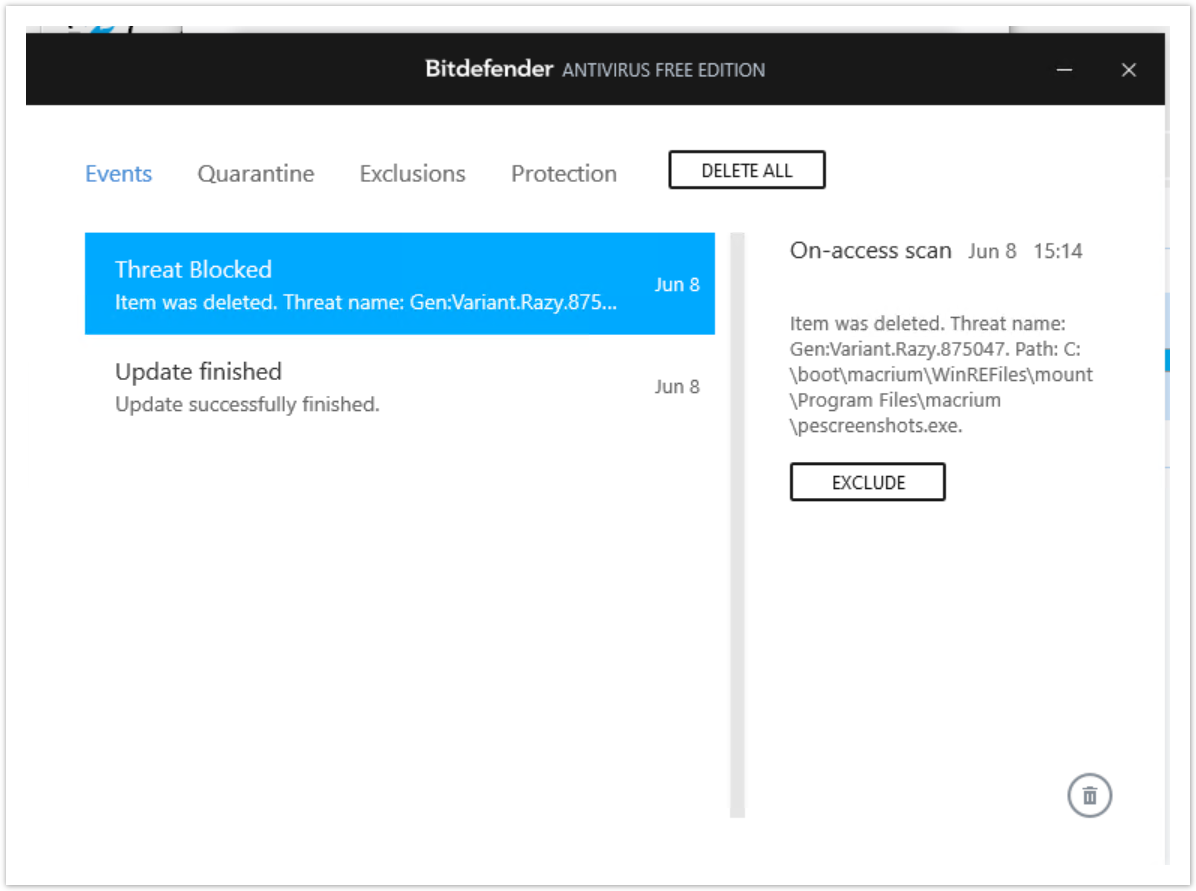 You may also see this message box: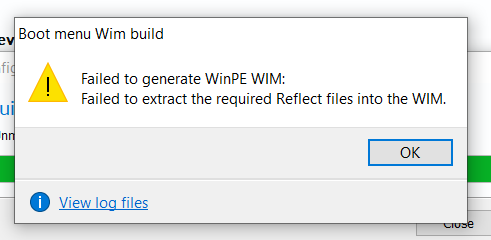 ---
What's the solution?
BitDefender will eventually update its database, but until then it's necessary to add exclusions, reboot and force a rebuild. 
Open BitDefender, click the cog, select Exclusions from the dropdown: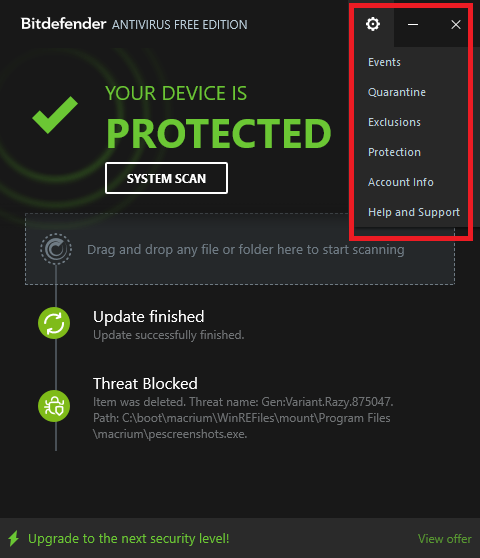 Click 'Add Exclusions'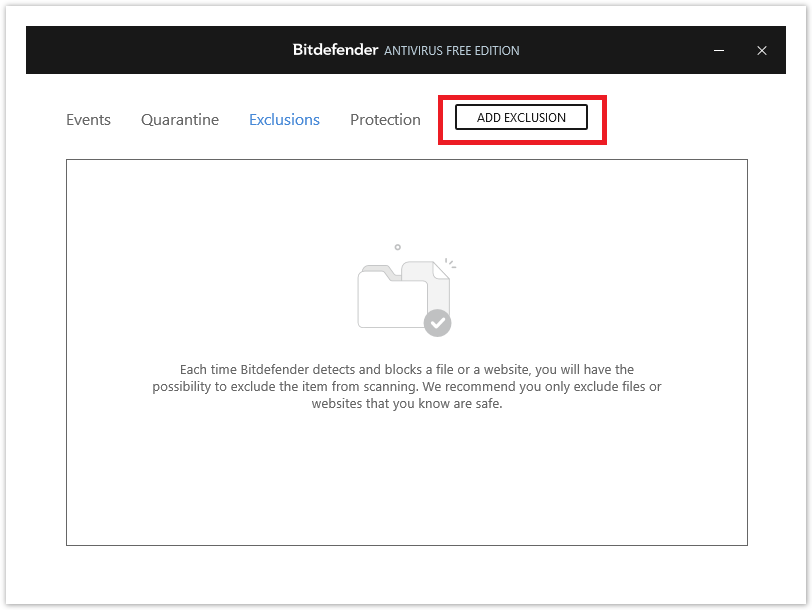 Add exclusions for:
Folder:

C:\Boot\Macrium

File:
C:\Program Files\Macrium\Reflect\RMBuilder.exe



Please check for the correct single file in:


C:\Program Files\Macrium\Reflect

Free
Home
Workstation
WAIKFiles15x64.exe
Or
WAIKFiles15x86.exe
Server
WAIKFiles20x64.exe
Or
WAIKFiles20x86.exe
Server Plus
WAIKFiles25x64.exe
Or
WAIKFiles25x86.exe
After adding the files and folder: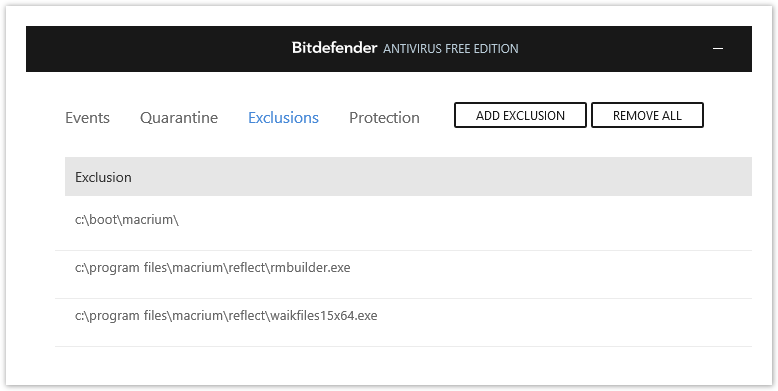 When done reboot your PC. 
After rebooting, open 'Macrium Rescue Media Builder', press the 'Ctrl' key to reveal and execute a 'Force WIM Rebuild'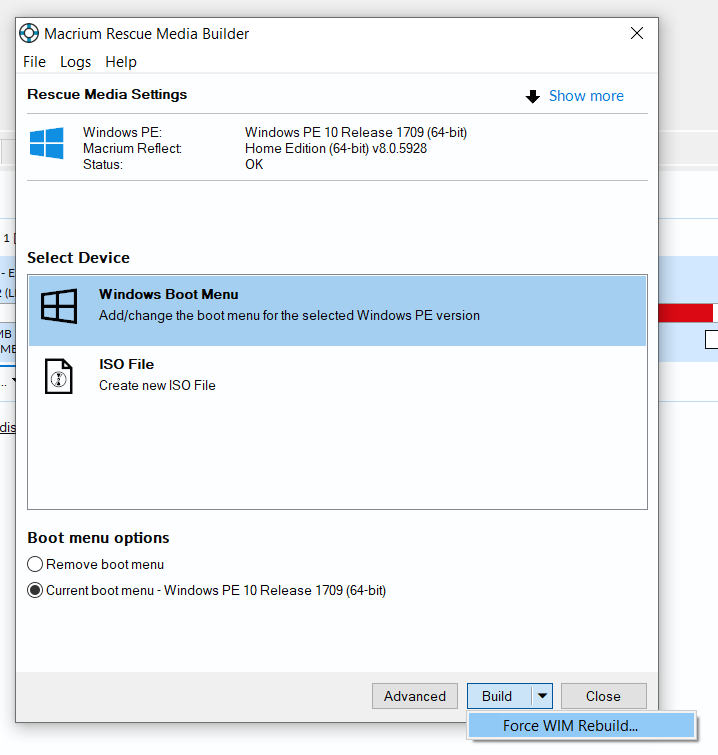 ---
 See also: Anti-virus, Registry cleaners and uninstallers