Skip to end of metadata
Go to start of metadata
v7.2 adds a Warning and Cancelled completion results for Images and File and Folder backups. 
Warnings are generated for the following events:
VSS failure and fallback to VSS without writers
Bad sectors, if the default option is set to ignore them
Consolidation failure for any reason
Retention purge failure for any reason
File and Folder backup file copy failure 
Incomplete backup set when creating non-delta incremental Images or File backups. 
The Log tree now shows

 Warnings and

Cancelled backups...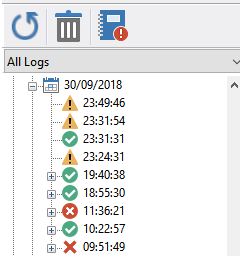 And can be filtered...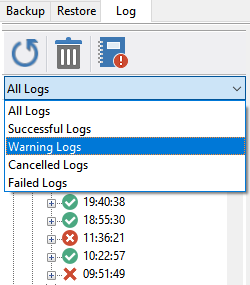 Warnings are clearly displayed in the log...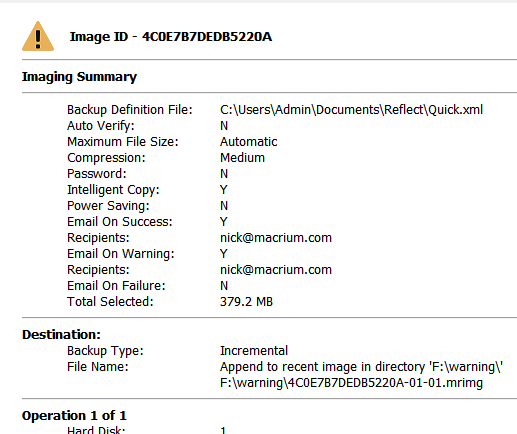 And can be sent using email notifications...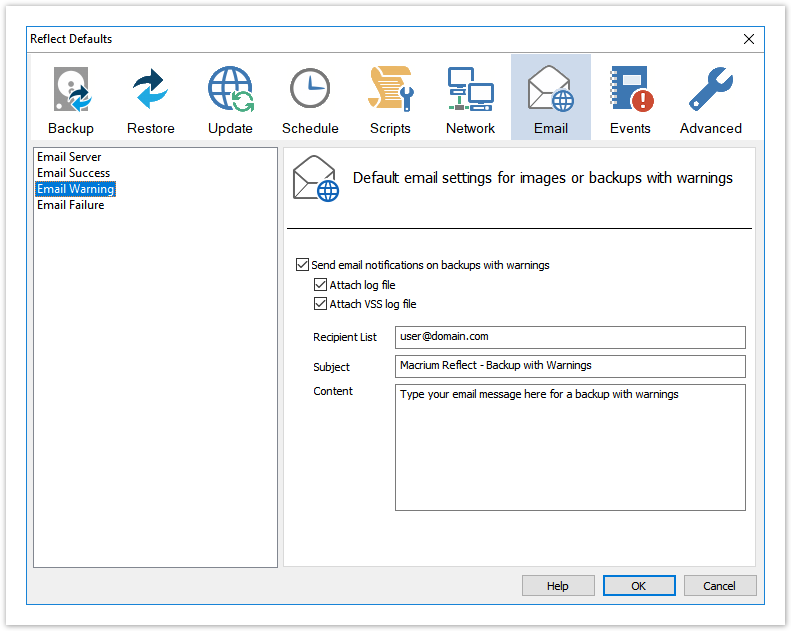 Note: To ensure that existing backup email notifications don't miss warnings, if either a Success or Failure email notification is configured then the backup definition will be automatically upgraded to include Warning notifications. 

Cancelled backups can be excluded from Failure email notification.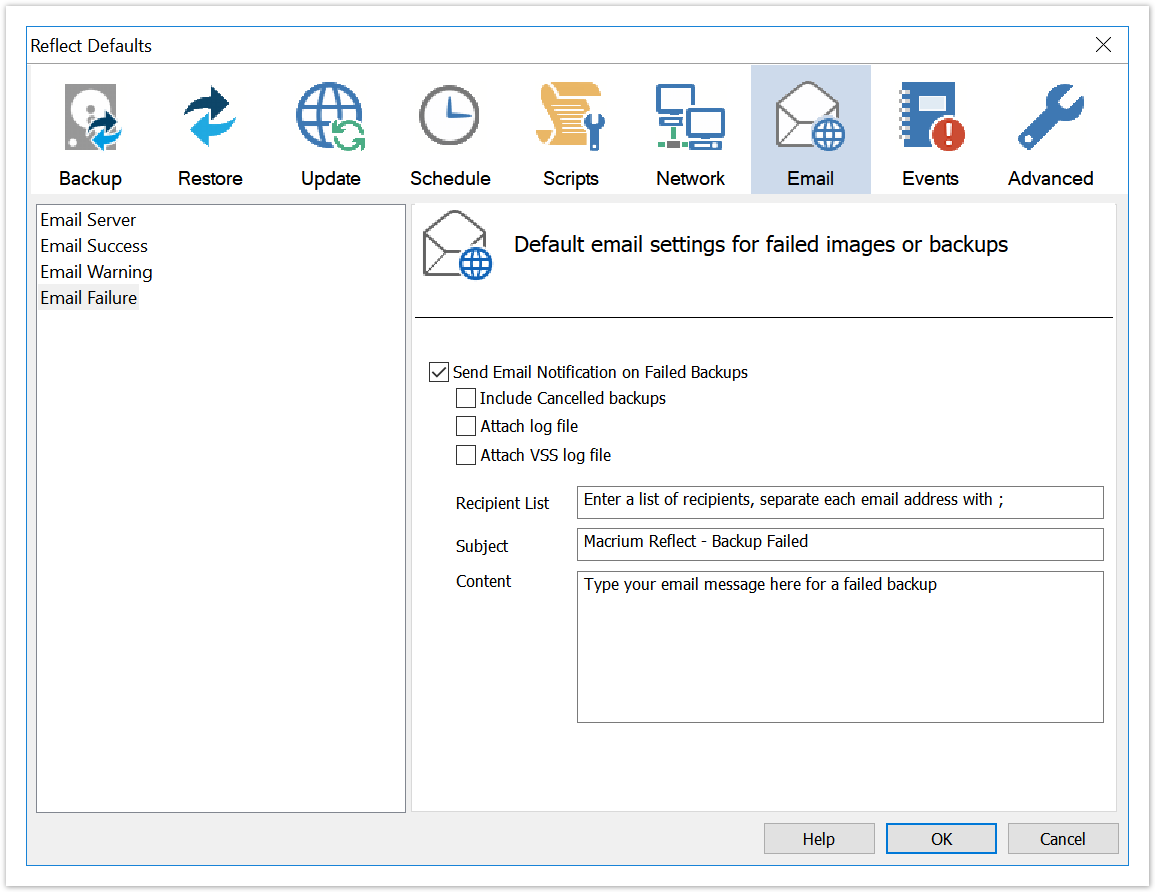 Note: Existing backup definitions will be upgraded to include Cancelled backup so the behaviour is unchanged.