Skip to end of metadata
Go to start of metadata
In this article:
This article contains information about using the 'PXE Network Components' created by SiteDeploy® with Windows Deployment Services, to network boot the deployment media.
Windows Deployment Services (WDS) can be used to enable the SiteDeploy® deploy media to be booted using Preboot eXecution Environment (PXE). 
First, the deployment media PXE components should be created. Select the 'Deployment Media' tab of SiteDeploy®. On this tab, the two types of deployment media can be created. Next to the 'PXE' option, select 'Build': 

The progress of the PXE components being built can be viewed on the 'Deployment Media' tab of SiteDeploy®, or using the 'Activity' widget on the 'Dashboard' page of Site Manager.

Since WDS is being used to PXE boot the deployment media, the in-box PXE server that is included with SiteDeploy® should be disabled. By default, the PXE network boot components that have been created can be found in the PXE folder in the rescue media working directory. By default, the path to the PXE components is C:\ProgramData\Macrium\SiteManager\RescueMedia\PXE. This path can be copied to the clipboard using the 'Copy Path' button: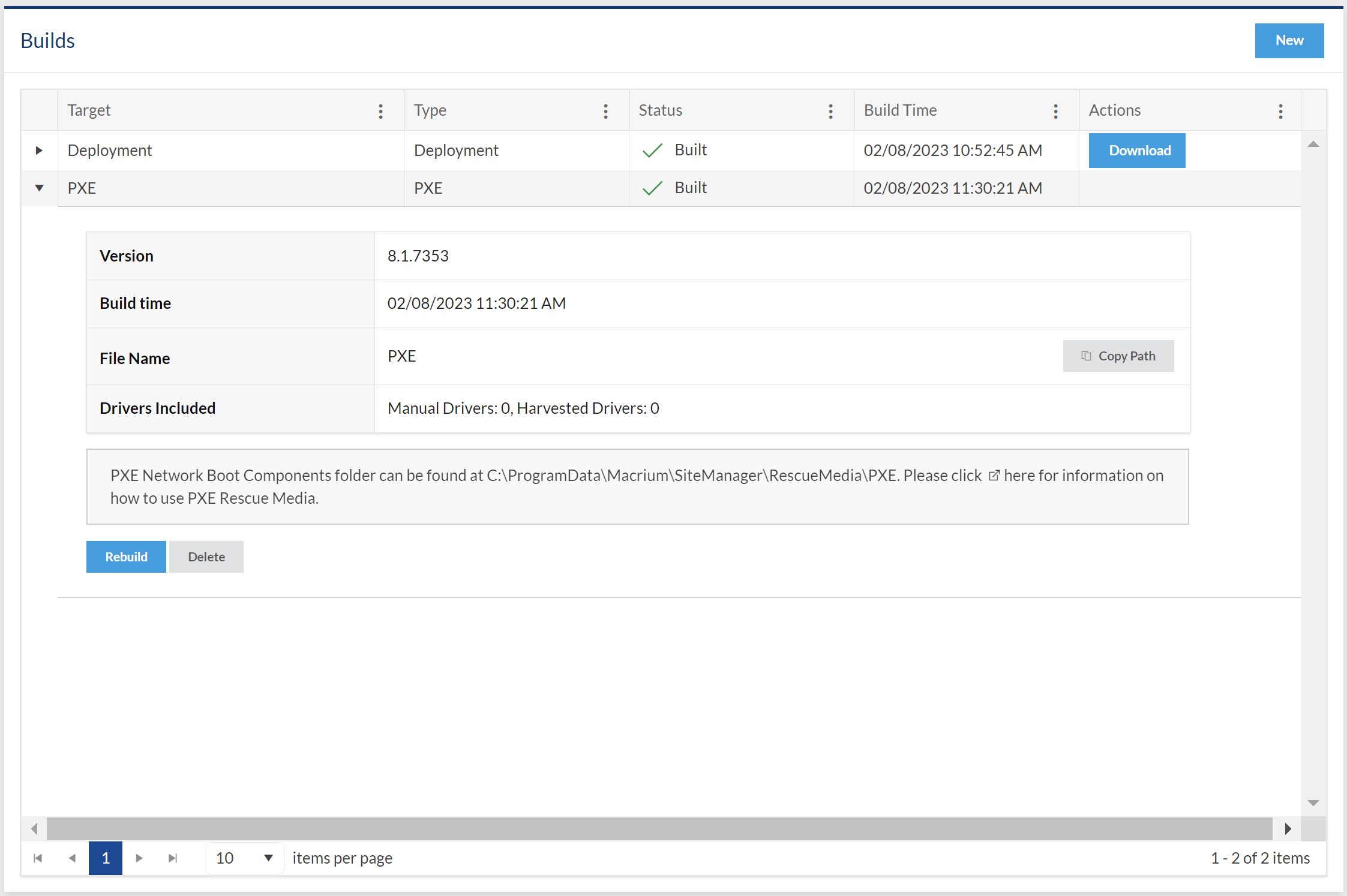 The location of the rescue media working directory can be changed on the 'Rescue Media' page of the Site Manager settings:

Next, the PXE Network Boot Components can be copied into the boot images folder in the WDS server. Expand the relevant server in WDS and select the 'Boot Images' folder. Right-click and select 'Add Boot Image...' to open the 'Add Image Wizard.'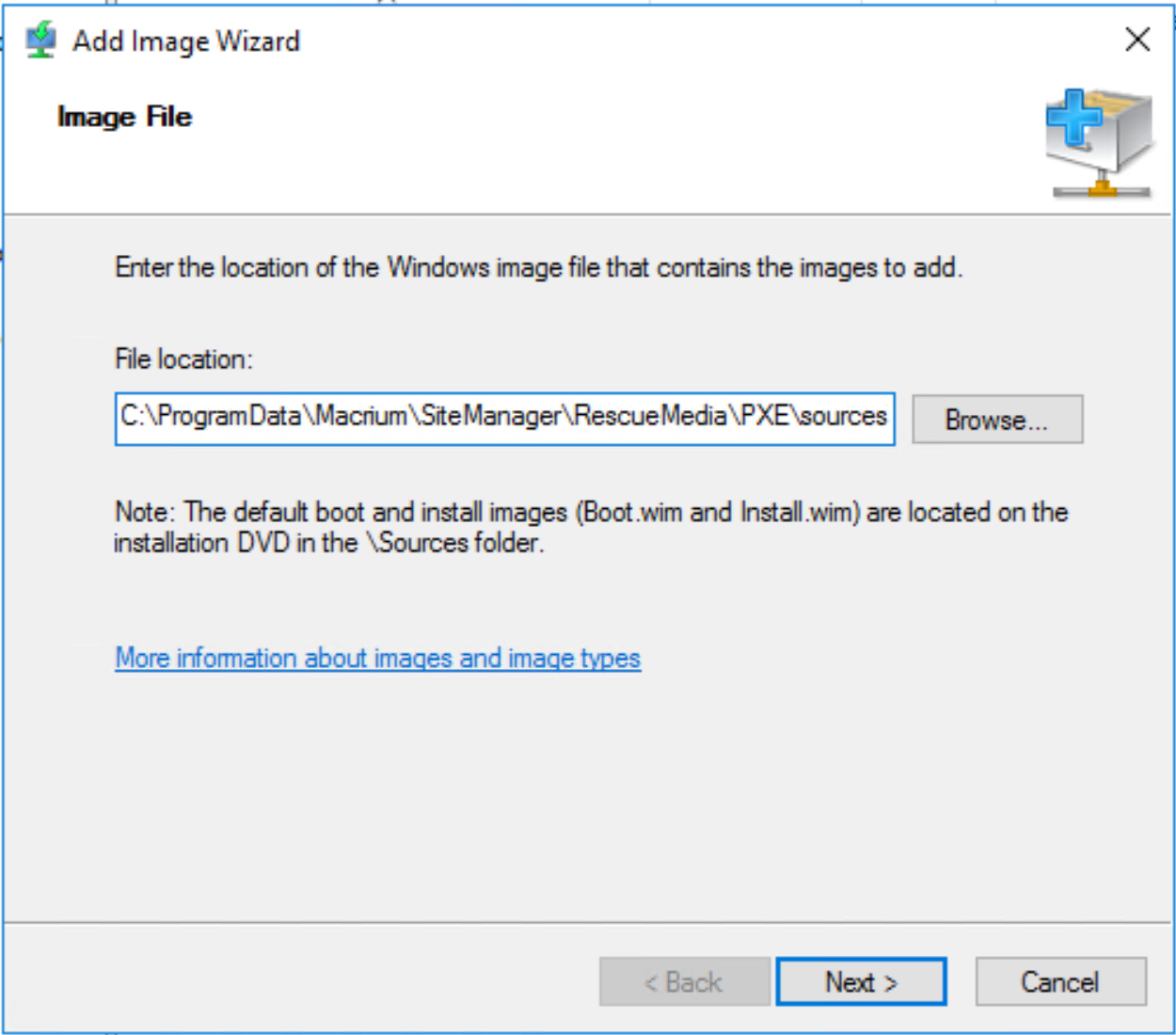 Select 'Browse' then navigate to the location where the .wim files were created during the deployment media creation. 
On the second page of the wizard, optionally, enter a name and description for the WIM.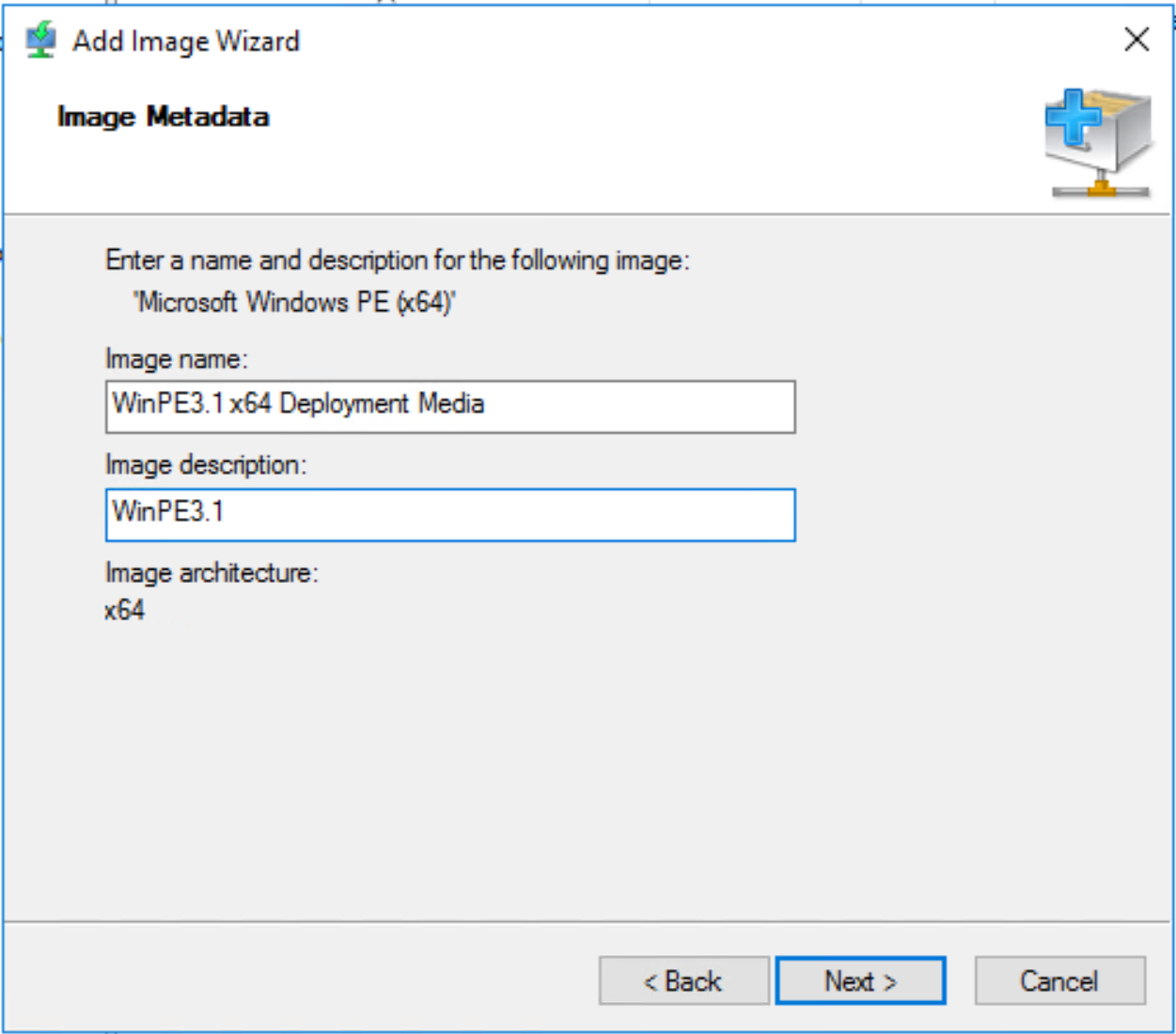 The final page of the wizard will show a summary of the image that is being added to the WDS server. 
Click 'Next' to add the image to WDS, the progress of the boot image being added will then be displayed:
Once the image has been uploaded, it will be shown in the list of boot images. 

The target computers can now use this image to boot the deployment media over the network.