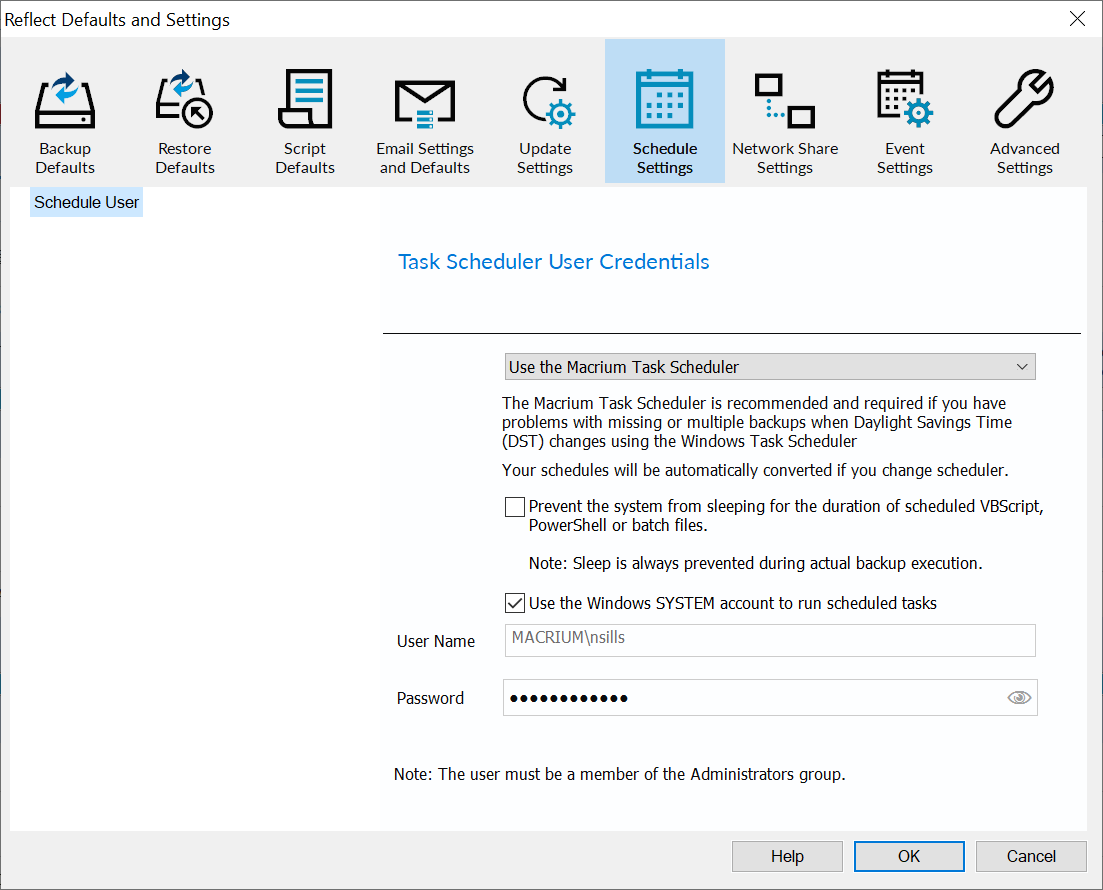 Image Removed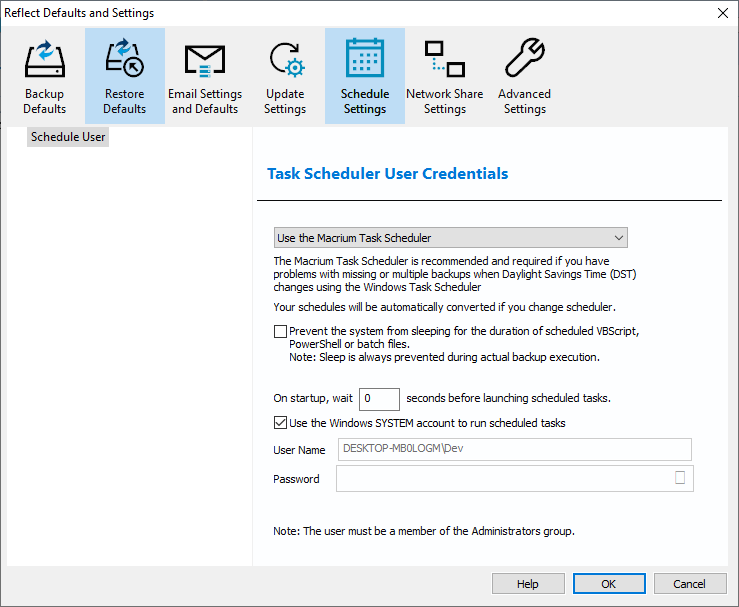 Image Added
Using the dropdown list you can switch between 'Use the Macrium Tasks Scheduler' (MTS) and 'Use the Windows Tasks Scheduler' (WTS). Conversion of tasks will begin immediately after 'OK' is pressed. 
We've integrated MTS into Macrium Service to replace the default Windows Task Scheduler (WTS).  WTS has been the only method for scheduling Macrium Reflect backups for many years, but unfortunately it's been plagued with reliability problems surrounding Daylight Savings Time (DST) changes and no-longer provides the quality of operation required by Macrium Reflect.
Info
By default Macrium Reflect uses MTS and the Windows SYSTEM account to schedule backups. If you are having problems with your scheduled backups accessing network shares then you can change to use any local or domain Administrator account on your system.
| | |
| --- | --- |
| Prevent the system from sleeping for the duration of scheduled VBScript, PowerShell or batch files | MTS Only - When enabled, the PC will be prevented from sleeping for the entire duration of the scheduled script. This can be useful if your script is waiting for an event, such as a network destination to become available before running a backup. |
| On startup wait - seconds before launching scheduled tasks | This enables a custom delay to enable network shares and external disks to come online before starting a backup. |