...
Macrium Reflect can include the components and decryption keys necessary to automatically unlock Microsoft BitLocker encrypted drives in Windows PE.
In the Rescue Media WizardBuilder select 'Include optional componentsAdd BitLocker Support' and 'Automatically unlock BitLocker encrypted drivesVolumes'.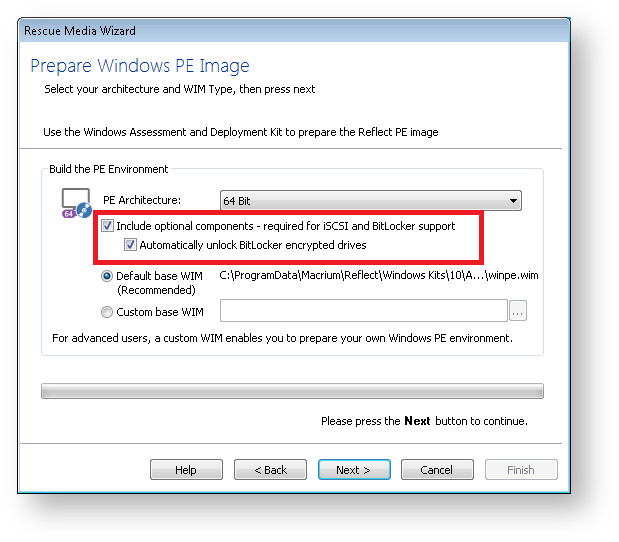 Image Removed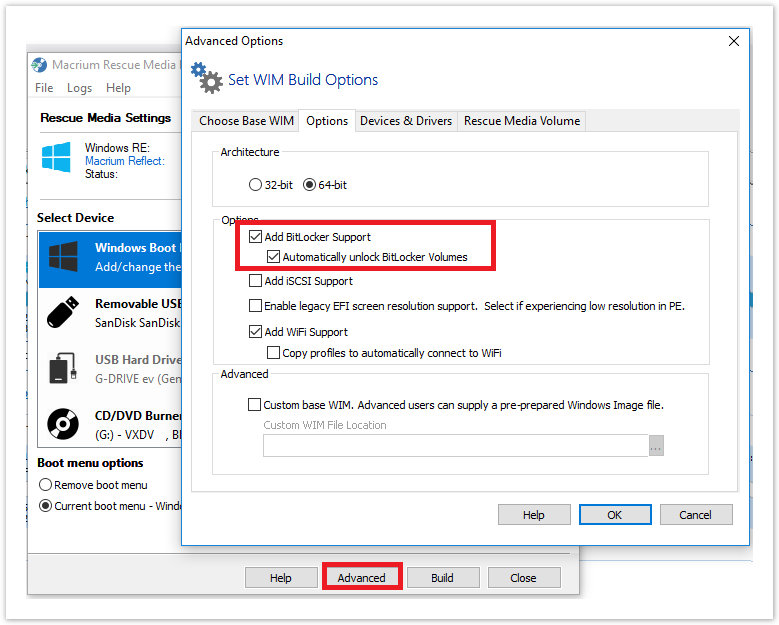 Image Added
When Windows PE starts any BitLocker locked drives that were attached when the recovery media was created it will automatically unlocked them.
...
Automatically unlocking encrypted drives when PE starts may present an unacceptable security risk for some users.
Automatic unlocking requires no user intervention and the Macrium Reflect boot menu is able to access encrypted drives without password entry.
An alternative method is to de-select the 'Automatically unlock BitLocker encrypted drives' option in the rescue media WizardRescue Media Builder: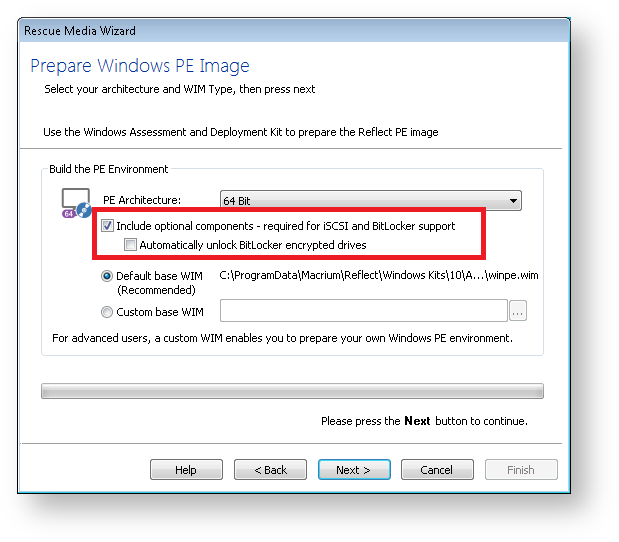 Image Removed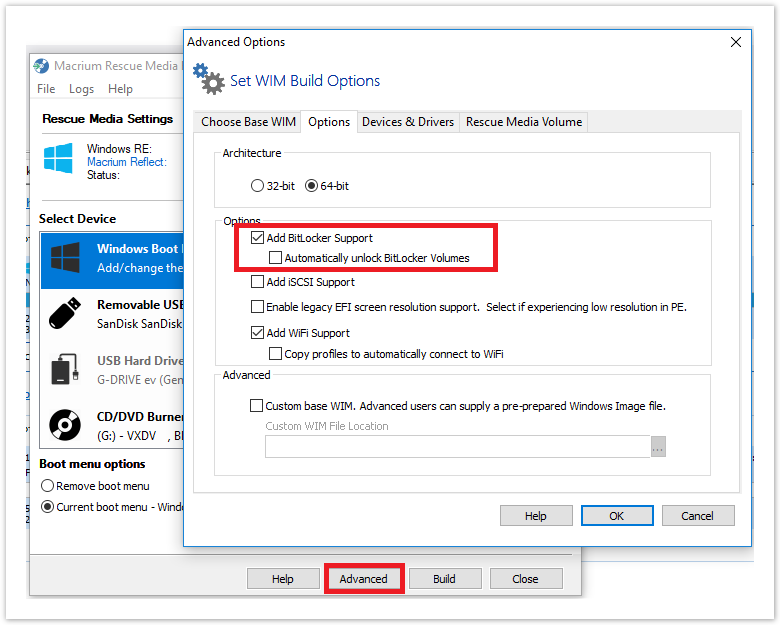 Image Added
You can then save BitLocker Encryption Key files (.BEK) and/or BitLocker password TXT files to the root of any USB stick.  This could also be a Windows PE rescue media USB stick.
...