Skip to end of metadata
Go to start of metadata
Installing the Site Manager Service
The Site Manager service can be installed on any computer or Virtual Machine running Windows 7/Windows Server 2008 R2 or greater. As the service must be running to perform scheduled backups, it should be installed on a computer which is not turned off during these times. 
Download
The Site Manager Server is available for download as either a 32-bit Windows Installer or a 64-bit Windows Installer. The version installed must match the architecture of the Windows OS.
Download Site Manager for Windows 64-bit 
The installer provides a standard install interface:
Install Options
During install, The following options are available:
Option
Description
Install Macrium Image Guardian

If selected, the Macrium Image Guardian driver and configuration application will be installed with Site Manager. This can be used to provide additional anti-malware and anti-ransomware protection of Site Manager backup image files.

See Macrium Image Guardian for more information

Launch the Site Manager now
If selected, a web browser will be launched with the Site Manager interface after Finish is pressed.
Initial Configuration
Once installed use a local web browser to connect to the running server on the default port 2904. ( http://localhost:2904 ).
Upgrade Installs
If you are upgrading from a previous installation of Site Manager, the protocol (http or https) and port will be set to the previously configured values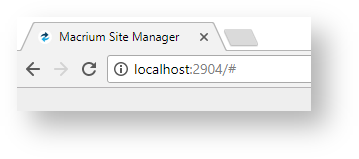 The first time you access the web interface, you will be prompted to select a security level to complete the security configuration: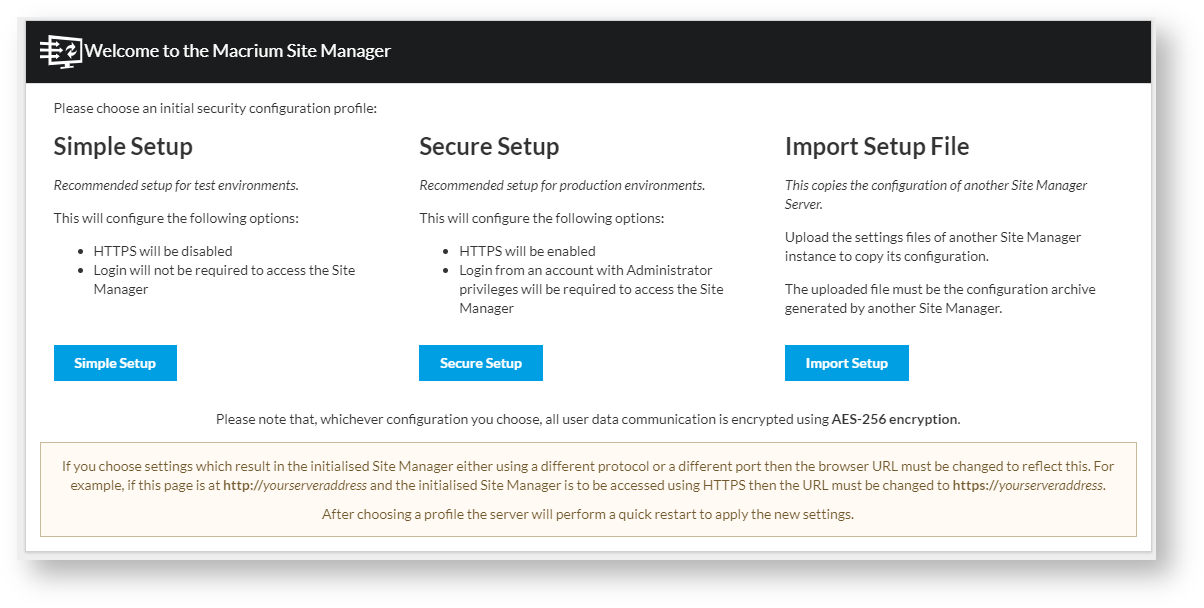 The recommended security level is Simple Setup for internal and test installations and Secure Setup for production environments. Import Setup File may also be chosen to import a saved configuration from another Site Manager server.

Note: These security settings may be changed at any time from the Settings page of Site Manager.
 
After selecting your security configuration Site Manager will immediately restart
Update
The Site Manager service will periodically check for updates with Macrium servers. If there is an update available, the following message will be shown on login: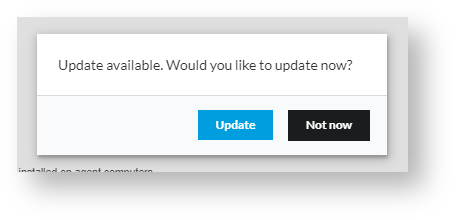 If you click OK on this message or visit the About page, an Update Now button will be displayed:

Clicking this will download the update, apply it and automatically restart the Site Manager service. When the Site Manager service restarts, it will update the individual agents which are connected. Any offline agents will be updated as soon as they connect to the Site Manager.
Any backups in progress during the update will continue and the agent performing the backup will not be upgraded until the backup has completed.
Due to the time and network traffic that upgrading causes, we recommend that upgrading the Site Manager is only done when there are no scheduled backups running.