Skip to end of metadata
Go to start of metadata
Problem
You may experience Windows PE download errors if your PC is behind a SonicWALL Firewall.

Example error in the Reflect download manager (ReflectDL.exe) log:


Download file: winpe.wim from set: pe3x64wim
To: C:\Users\<USER>\AppData\Local\Temp\Installer\Macrium\Windows AIK\Tools\PETools\amd64\winpe.wim
INFO: Http Status : 200
File system supports sparse files
Download successful
Downloaded file 'winpe.wim' failed MD5 check. 
You may experience this problem if a computer is behind a firewall or behind a proxy server. This problem occurs if one of the following conditions is true:
The proxy server environment does not support the HTTP 1.1 range request feature.
You are behind a SonicWALL firewall device, and the "Enable HTTP Byte-Range request with Gateway AV"  is not enabled.
Resolution
Enable HTTP Byte-Range request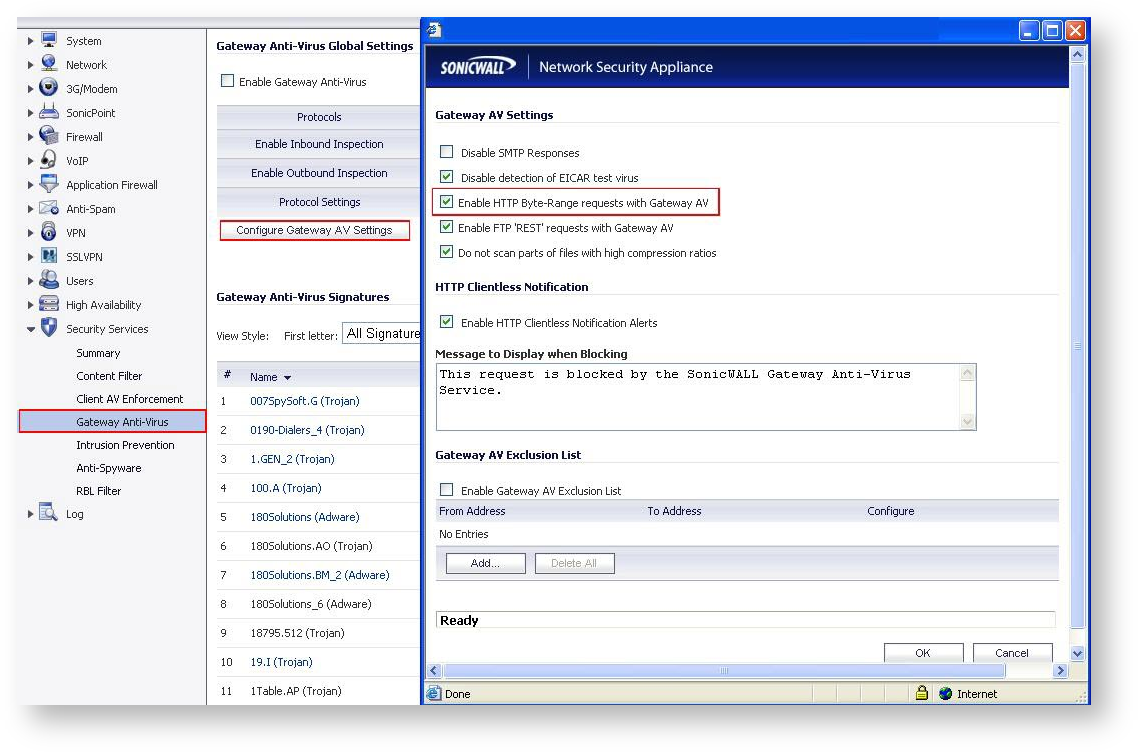 For more information see the following SonicWALL support articles:. 


https://support.sonicwall.com/kb/sw3789
https://support.sonicwall.com/kb/sw7566
Note: If download problems continue after enabling 'HTTP Byte-Range request' then completely disable SonicWALL for the duration of the download
---
References
https://support.microsoft.com/en-gb/help/922330/error-message-when-you-try-to-download-a-file-by-using-the-background-intelligent-transfer-service-content-file-download-failed
https://support.sonicwall.com/kb/sw3789