Skip to end of metadata
Go to start of metadata
This error indicates a problem communicating with Volume Shadow Copy Service (VSS) writers on your system. Look in your Windows Event log for VSS error messages that give more information and check that the VSS service is started.

Check the VSS service isn't disabled and change the startup type of the VSS Service to Automatic.  
 
Search and select 'Services' in the Windows search bar.




Locate Volume Shadow Copy, then right click, and select 'Properties'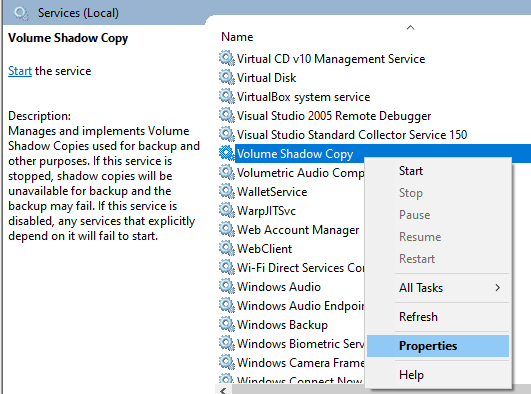 Change startup type to Automatic and click 'OK'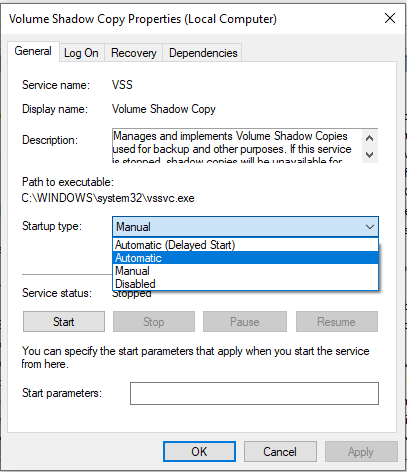 Then Reboot
 
If that doesn't help then take the 'Other Tasks' > 'Fix VSS Problems..' menu option: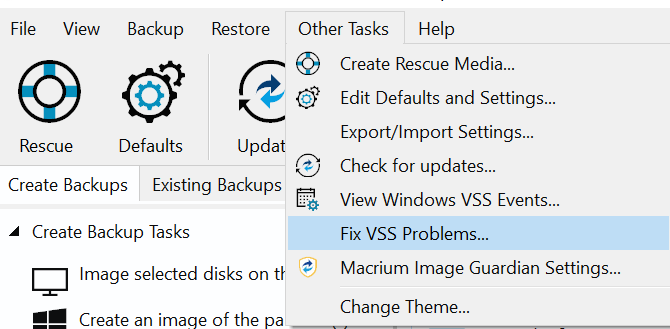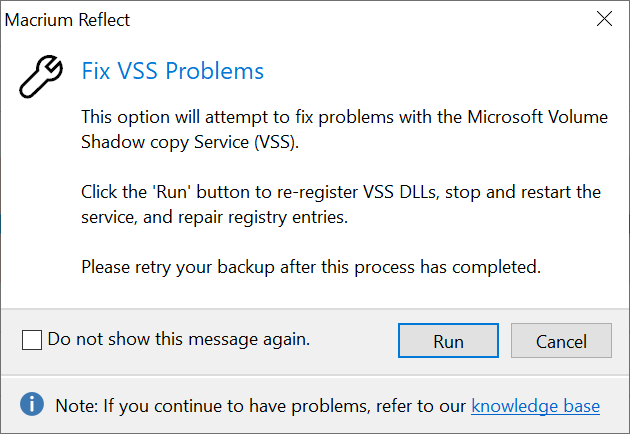 Finally reboot.
---