Skip to end of metadata
Go to start of metadata
From Macrium Reflect v8.0.6979 It's possible to add basic password authentication to access Macrium Reflect within the Windows PE rescue media and directly in Windows.
Download and run ReflectPassword.exe from here:
https://updates.macrium.com/reflect/utilities/ReflectPassword.exe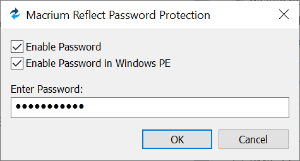 Note: If 'Enable Password' is set then a *password prompt is shown before opening ReflectPassword.exe the next time. 

If you have forgotten the current password then it will not be possible to start ReflectPassword.exe
Only an irreversible hash of the password is saved, so it isn't possible to retrieve the password text. In this circumstance it's necessary to completely uninstall and reinstall Macrium Reflect to reset the password. 

*This doesn't apply to the 'Enable Password in Windows PE' option.

If password authentication is enabled then the following prompt is shown before launching the Macrium Reflect GUI:

In the Windows PE rescue media

This helps to protect from unauthorized access to the PC file systems when PE boots.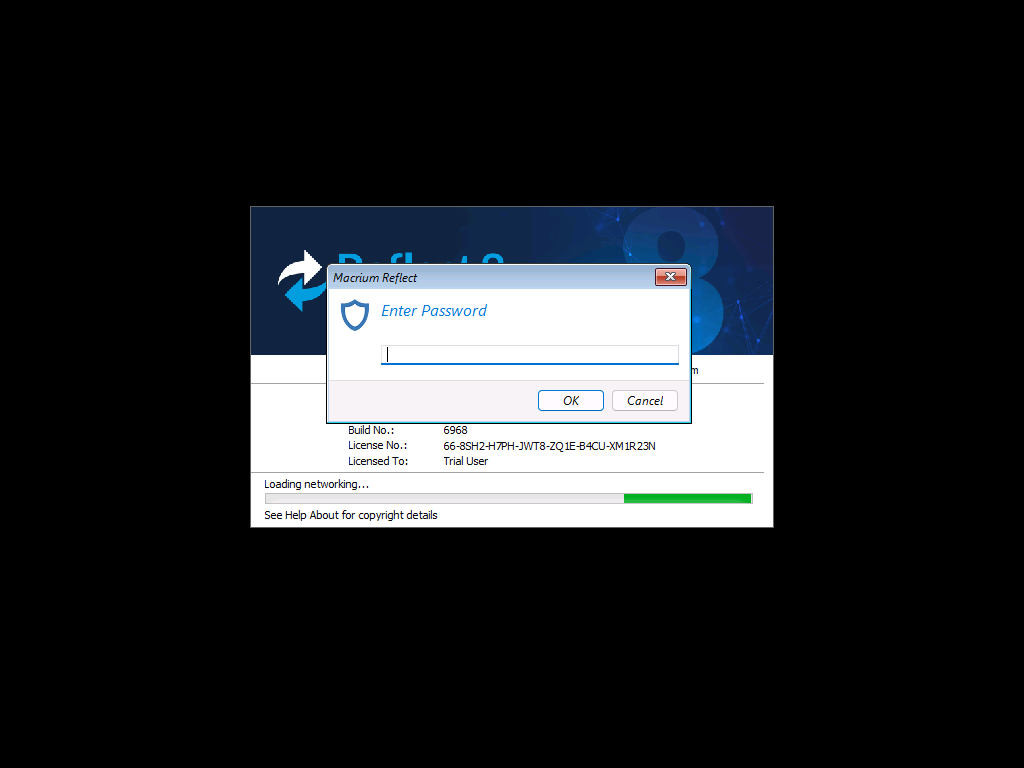 In Windows:
This provides an additional security mechanism to the built-in Windows Access Control Lists (NTFS Permissions).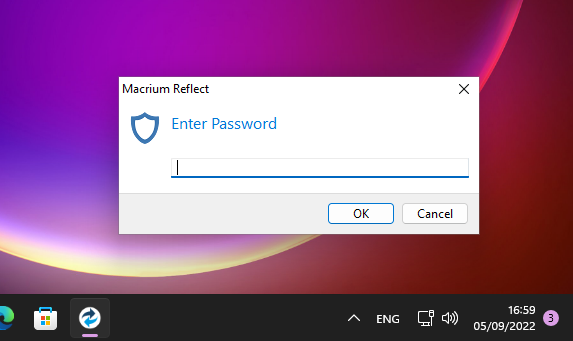 ---
Note:
This functionality is not available in the Free Edition of Macrium Reflect.
It isn't necessary to rebuild your rescue media or boot menu if the password options are changed. As long as existing rescue media, or boot menu, is built using v8.0.6979 or later, then the password authentication settings are read from the local Windows file system and used when Windows PE starts.
Automatic system restores will not require a password regardless of the password settings.
When running Macrium Reflect in Windows, the password prompt will only be displayed before showing the full user interface. This excludes scheduled tasks, Windows shortcuts, batch files that launch backup definitions and ReflectMonitor.