Skip to end of metadata
Go to start of metadata
This bug has bee resolved in
Macrium Reflect v7.1.2695
and later. Please
take the 'Other Tasks' > 'Check for updates' menu option
if you are experiencing this problem. 
A restore to a BitLockered volume can fail with the following error shown in the restore log:


Restore failed - Write failed - 13 - Permission denied 
WriteFilemSystemData failed pDataRun == NULL RemapMFTRecord failed
When using 'Drag and Drop' to restore to an unlocked BitLocker partition, Macrium reflect will incorrectly attempt to perform a  BitLocker Live Restore if the result of the operation is to shrink or extend the restored partition. 
For more information on BitLocker Live Restore please see: BitLocker Restore/Clone Outcomes
In this example, drive 'G' on the target has been shrunk and the restore will error if Drag and Drop is used to replace the target partition.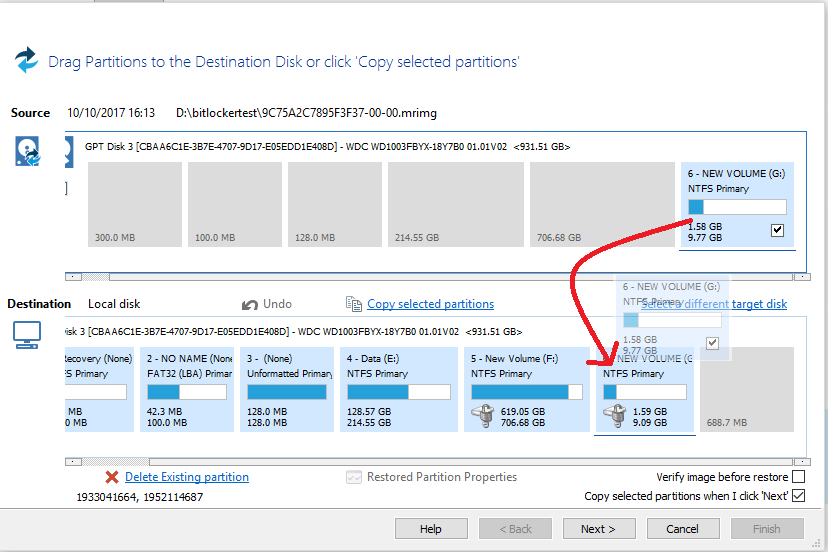 ---
Force a BitLocker Removal Restore
To force a BitLocker Removal Restore where the source and target partitions are a different size, click 'Copy Selected Partitions'. This will automatically delete the target partition before restoring.  
Alternatively, when using 'Drag and Drop',  first delete the current partition manually by clicking the target partition with the left mouse button and clicking 'Delete Existing Partition'.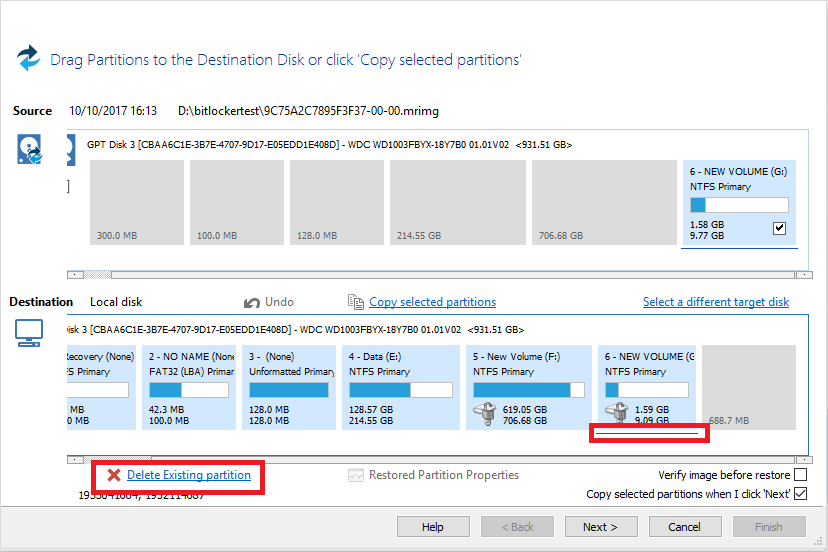 Then  'Drag and Drop' the source partition to the target free space.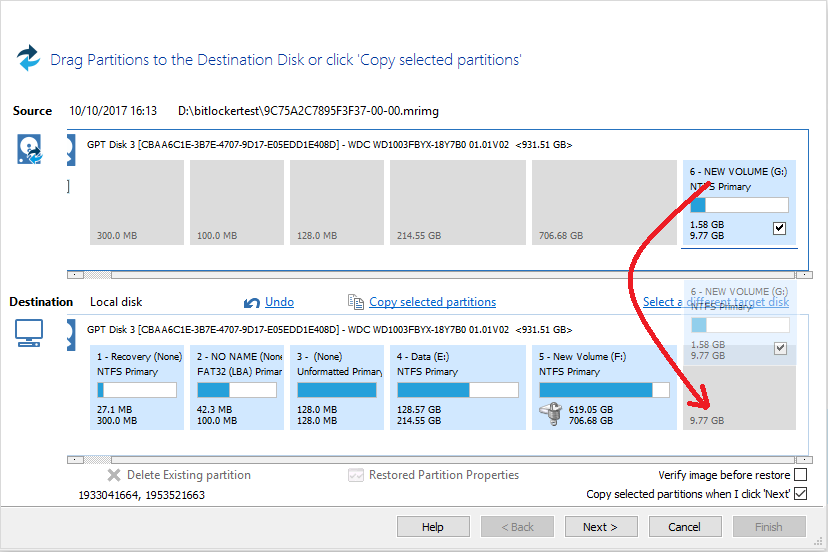 The restored partition can also be resized if necessary.


---