Skip to end of metadata
Go to start of metadata
When running Macrium Reflect as a scheduled task or from the command line a warning notification dialog is displayed.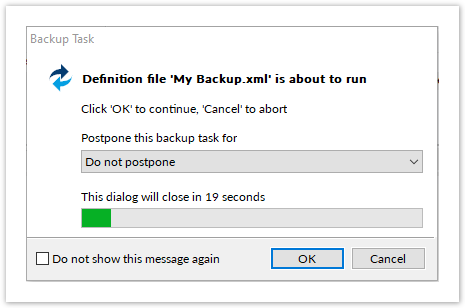 To prevent this dialog from displaying select the Other Tasks menu, then select Edit Defaults and Settings.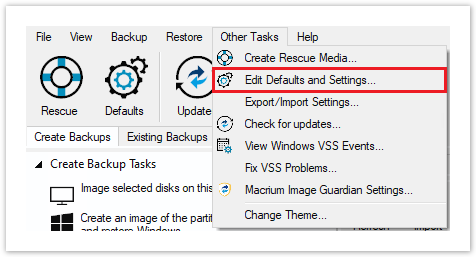 In the Reflect Defaults and Settings, select Advanced Settings and then select Advanced Backup Settings. You can then disable Display backup notification delay for X seconds, or change the amount of time the message is displayed for.