Skip to end of metadata
Go to start of metadata
Consolidation for Incremental retention can be disabled in the Reflect Defaults and Settings: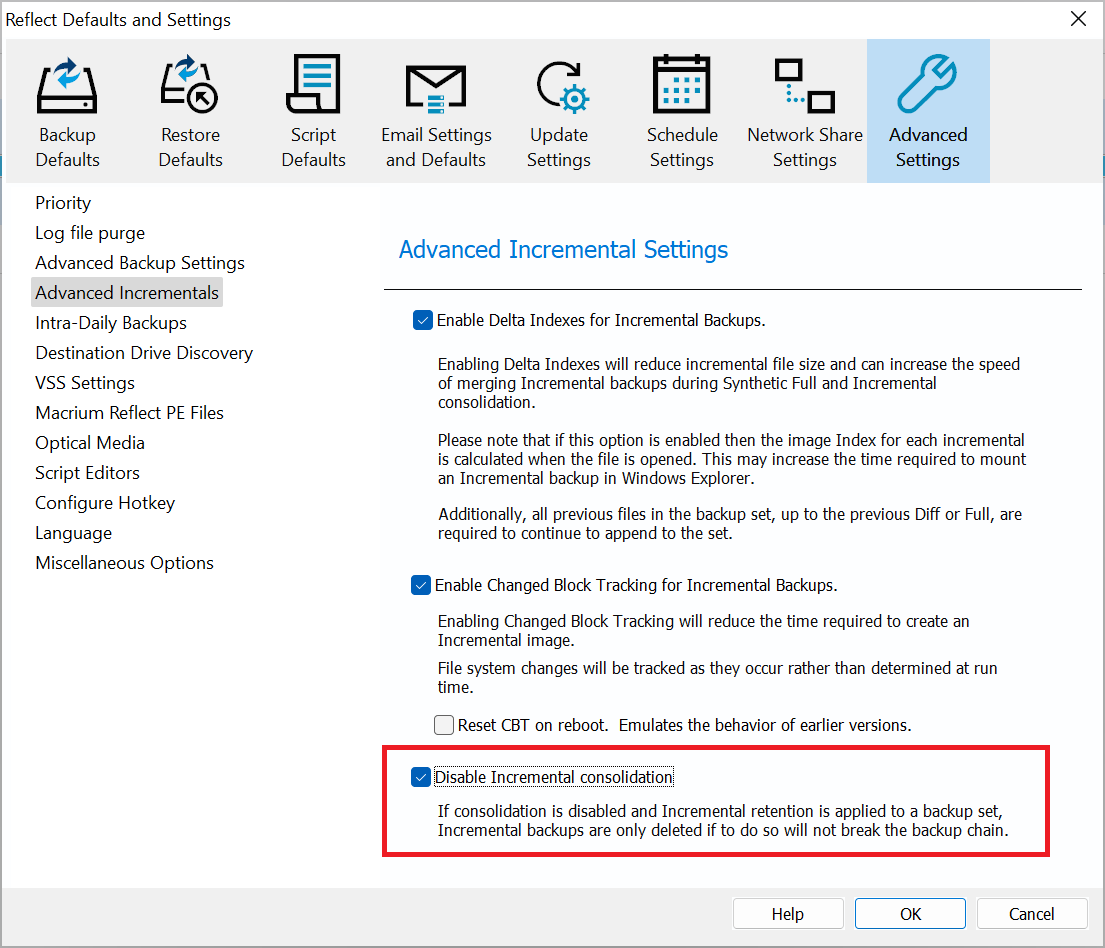 If consolidation is disabled and Incremental retention is applied to a backup set, Incremental backups are only deleted if to do so will not break the backup chain.   

The number of incremental backups retained will always be at least the number specified by the Incremental retention rule. 


---
Example with Consolidation disabled:

Retain 3 Incremental backups
Full
    Inc1
    Inc2
    Inc3
    Inc4
    Inc5
Diff
    Inc6
    Inc7
At this stage there are 7 Incremental backups and there have been no retention deletions so far as to do so would either break the backup chain dependencies, or leave less than 3 Incremental backups. 
The next Incremental can safely delete Inc1 to Inc5, leaving 3 Incremental backups, Inc6 to Inc8
Full
Diff
    Inc6
    Inc7
    Inc8
---

The backup log will indicate when consolidation is disabled and an Incremental merge is skipped:



This extra log information is necessary and invaluable when troubleshooting retention questions and problems.