Windows PE rescue media creation fails and the following may be seen the the Windows PE log file:
Code Block
ImageX Tool for Windows
Copyright (C) Microsoft Corp. All rights reserved.
Version: 6.2.9200.16384
Mounting: [C:\boot\macrium\WADKFiles\media\sources\boot.wim, 1] -> [C:\boot\macrium\WADKFiles\mount]...
[ 0% ] Mounting progress

Error mounting image.
A required privilege is not held by the client.
This error may indicate that default Windows security settings have been to be modified. Typically, this is caused by Anti-Virus/Security software or by incorrect 'Administrator' group assignments. 
 
Info
Note: To view the Windows PE build log file click , take the 'View Log' button in the 'Prepare Windows PE Image' wizard page: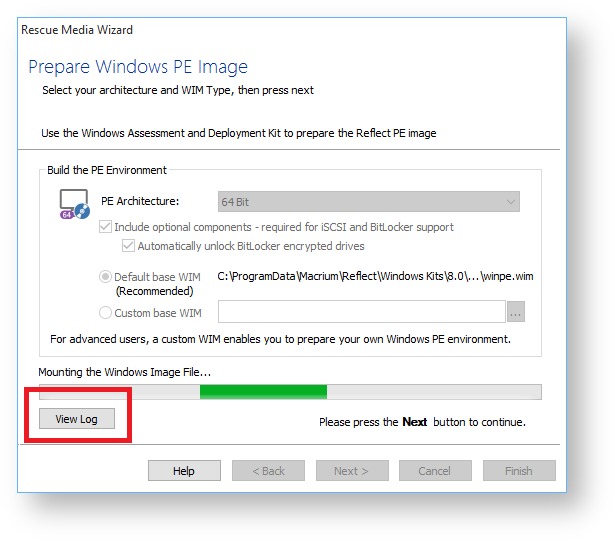 Image RemovedLogs' > 'WIM build...' menu option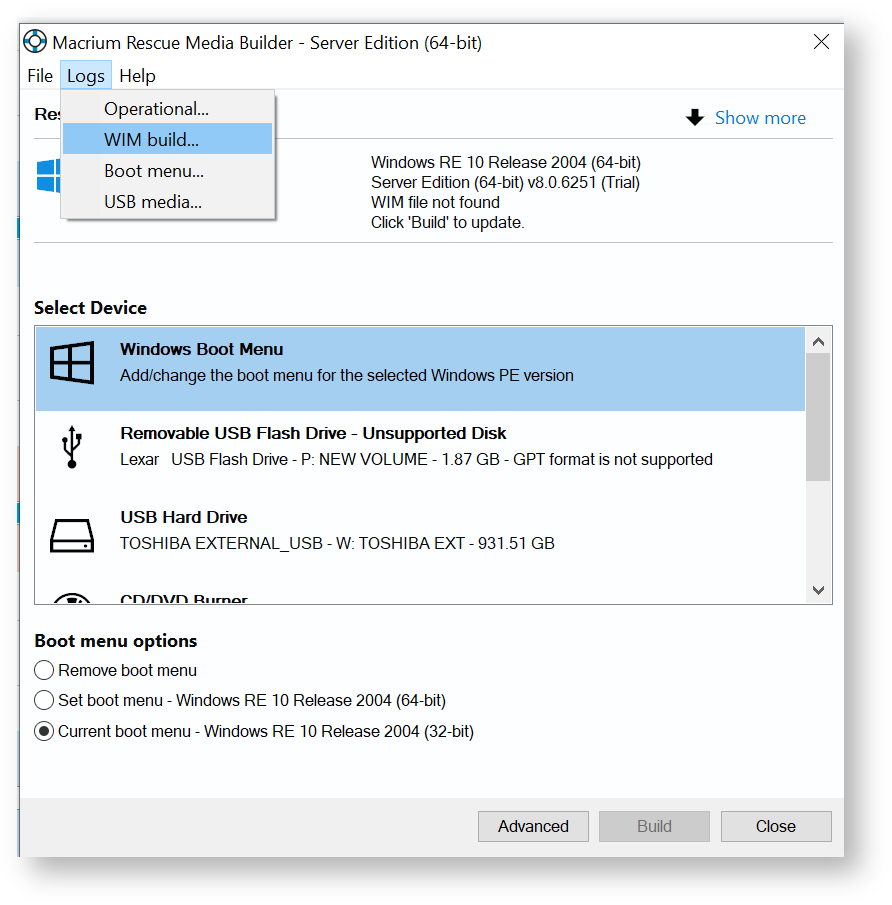 Image Added
To resolve follow the steps below:
...
Ensure that the 'Administrators' Group is assigned to the 'Auditing and Security log'
Start the 'Local Group Policy Editor'  by running '

gpedit.

msc'.


The above example shows Windows 10.  For other versions of Windows click the 'Start' button or press the Windows key and type 'gpedit.msc'
 

Navigate to

 'Computer Configuration > Windows Settings > Security Settings > Local Policies > User Rights Assignment'

and

select '

Manage audit and security log'

':



Double click on 'Manage audit and security log'

to display the Properties dialog

:



Ensure that the 'Administrators' user group is shown, if not then click 'Add User or Group' then click the 'Object Types' button and select 'Groups'.
 
Enter 'Administrators' and click 'OK':
 
Finally click 'OK' to save the changes:
 
...