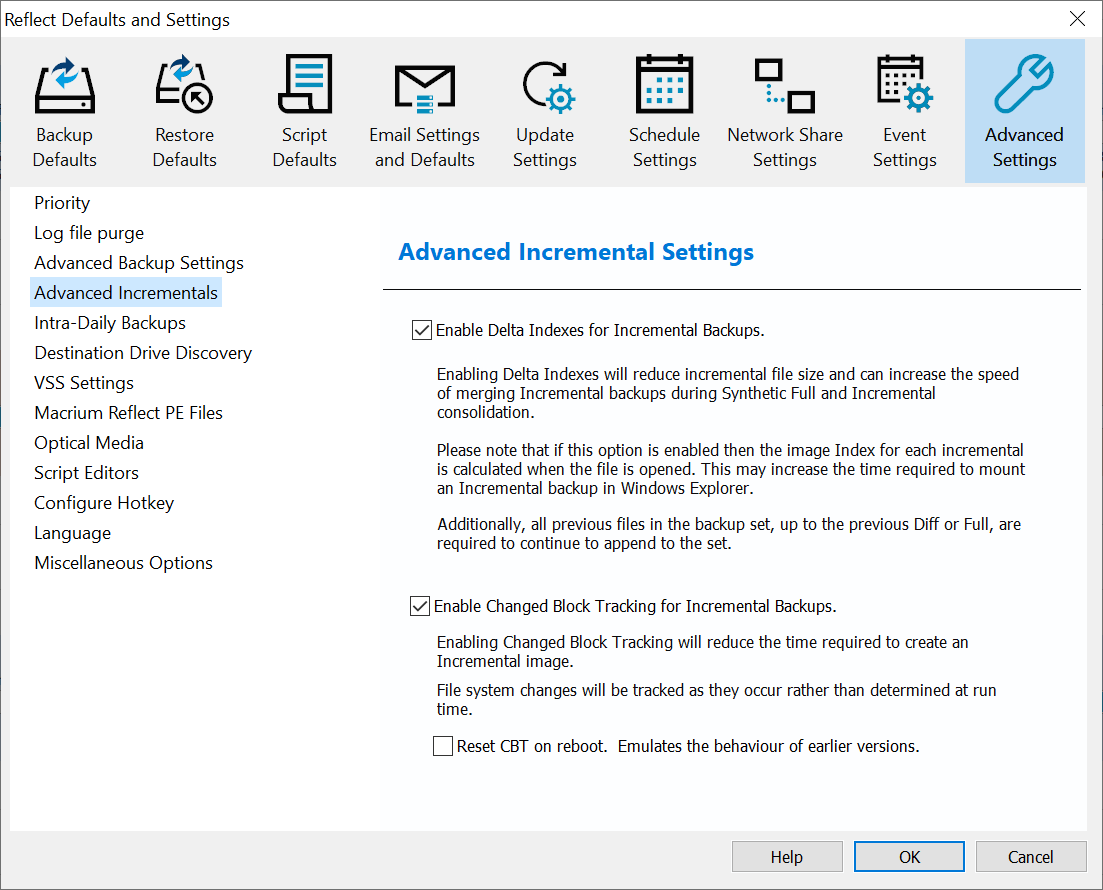 Image Removed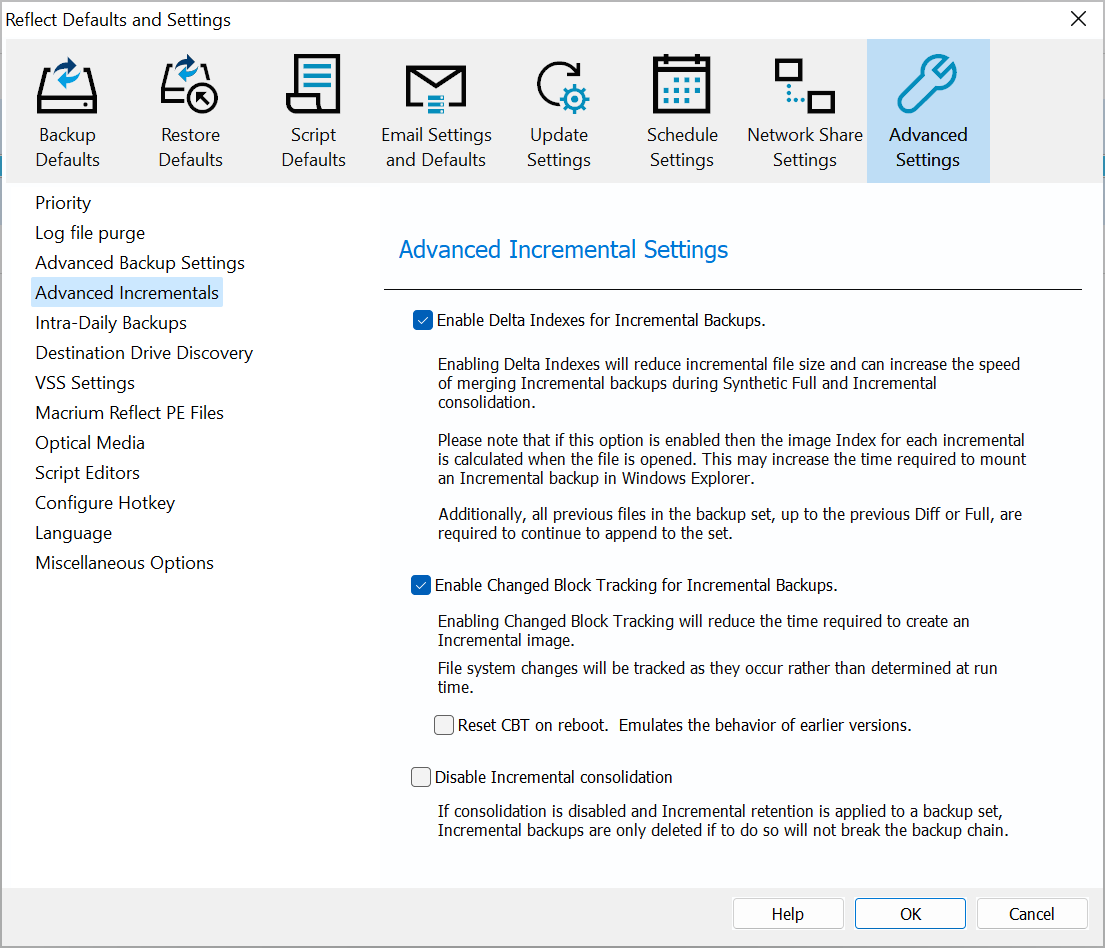 Image Added

Delta Indexes for Incremental Backups
...
For information on CBT please see here: 
Disable Incremental Consolidation
For information on disabling consolidation please see here: 


...
Info
Note: A backup set can contain a mixture of Incremental backups with Full and Delta Indexes. If Delta Indexing is enabled mid backup set, then only Incrementals created after enabling will contain delta indexes.
...