Security Settings is where you can change your password (it's possible to generate a randomly secure password).
Note: You will need to change your password the first time you use MultiSite.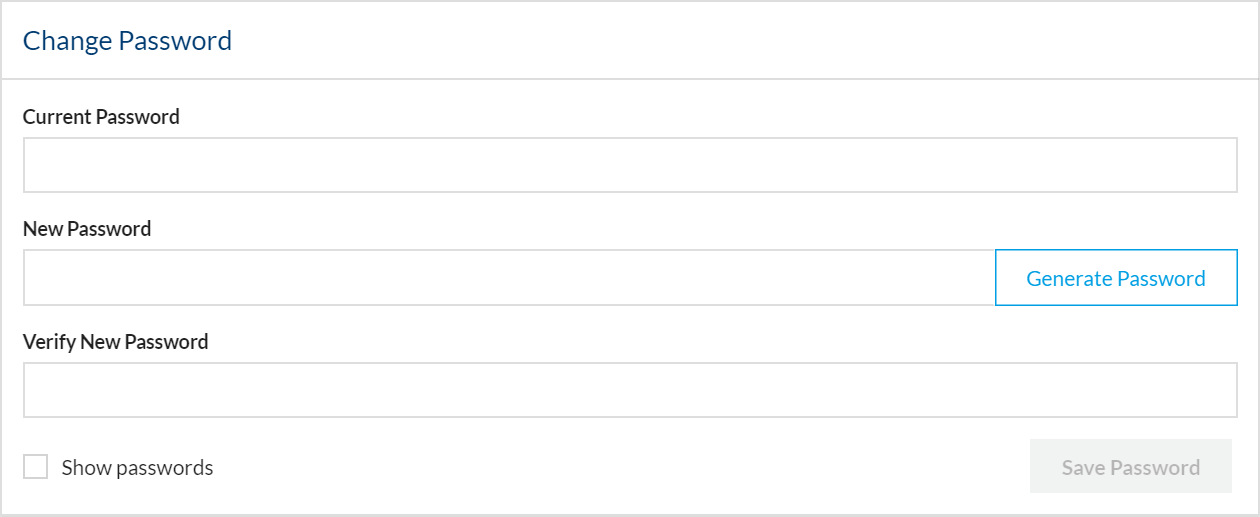 Session Expiry
For security reasons, MultiSite will automatically log you out after 30minutes of inactivity. Sometimes this can be undesirable therefore, you can edit this setting as shown above.
You can completely enable or disable the Session Expiry or set a custom time to log out the account after a length of inactivity.
How do I get here?
You will be brought here when first signing into the application as you are required to change your initial password.
You can access Security Settings from the primary app menu.