Description
The Feedback page gives you the ability to give feedback on MultiSite. Here you can give us suggestions for improvements and additional features as well as leave a review telling us what you liked about MultiSite.
Generic Button
You're able to give Feedback on any page by selecting the Feedback button.
It can be found on the top nav bar as the green speaker icon.
After clicking on the button you can fill the form and send the feedback to us.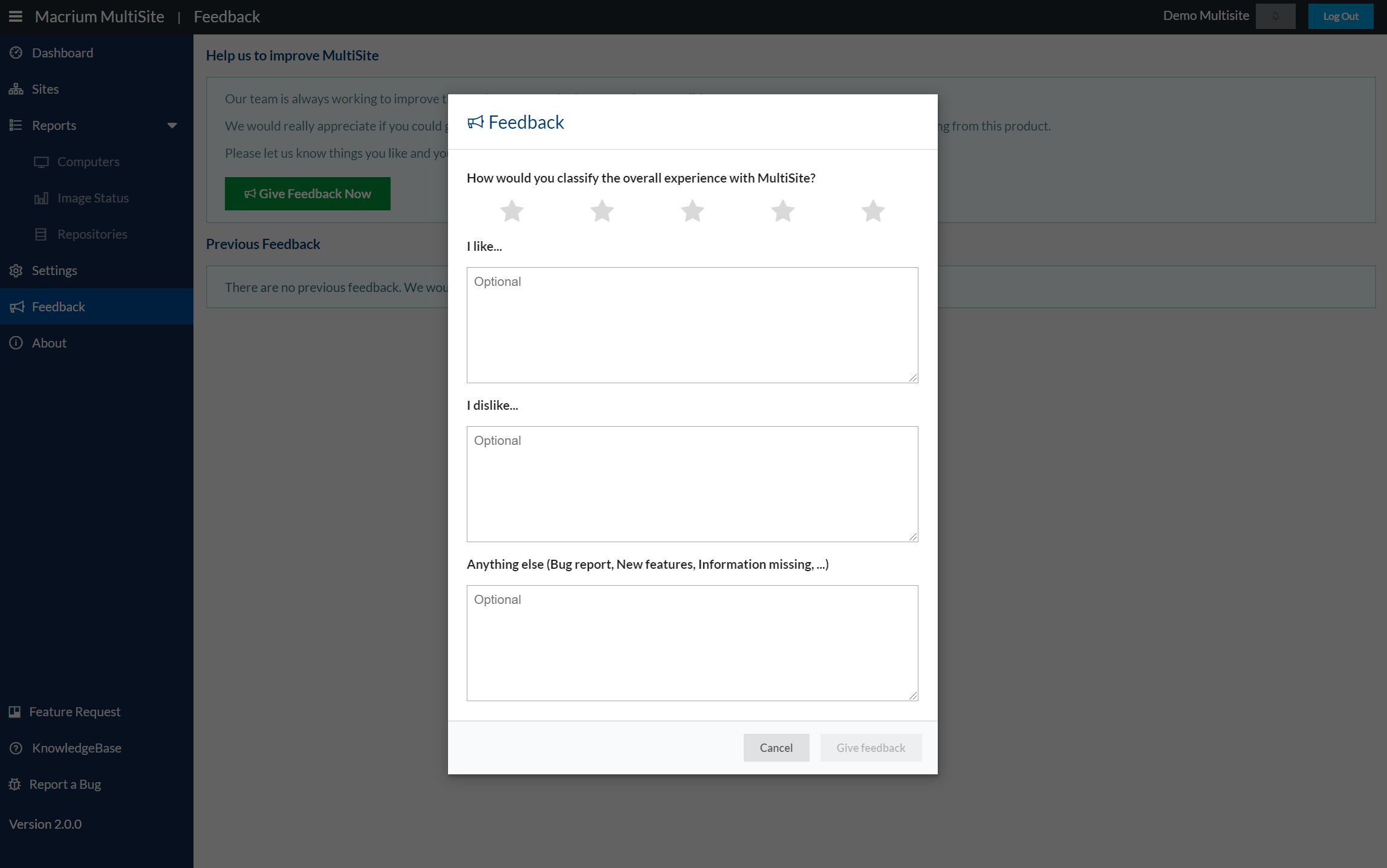 This kind of Feedback will be tied to a specific page so we will be able to get some context.
Dashboard Feedback Widget
The Dashboard page has a Feedback widget below the Alerts column.
Feature Request
A Feature can be requested easily by clicking on the button Request a feature on the Feedback page.

Feedback List
All suggestions, feedback and feature requests given by you are visible on the Feedback page.
How do I get here?
The main Feedback page is linked from the app menu