Skip to end of metadata
Go to start of metadata
What's the problem?
Due to a recent change to the Windows 10 Operating System, Macrium Reflect v5 and earlier installs will be unable to create disk images of the Windows System volume (Drive C:). Image creation will fail and display the following error: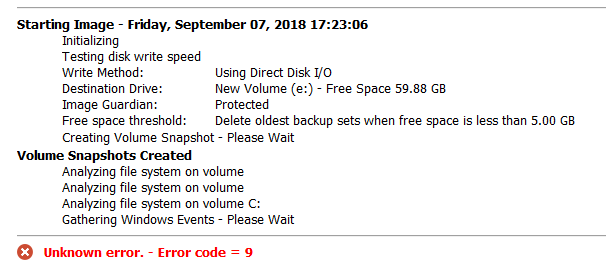 To read more about this error please see: Windows 10 Insider Preview Build 18234 Bug
---
What's the solution?
Users of Macrium Reflect v5 need upgrade to Macrium Reflect v7 or later to continue to use Macrium Reflect on Windows 10.
https://www.macrium.com/version-7
---