Skip to end of metadata
Go to start of metadata
Macrium Image Guardian Overview

______________

Macrium Image Guardian protects your backup files from unauthorised modification.

MIG grants write access to existing backups file for Macrium Reflect 7.1, any image tools created by us, and optionally, MS RoboCopy. All other process attempting to update existing backup files will be denied access.

MIG protects local NTFS volumes and allows Macrium Reflect 7.1 and later to use the protected volume as a shared network resource.
Macrium Image Guardian protection architecture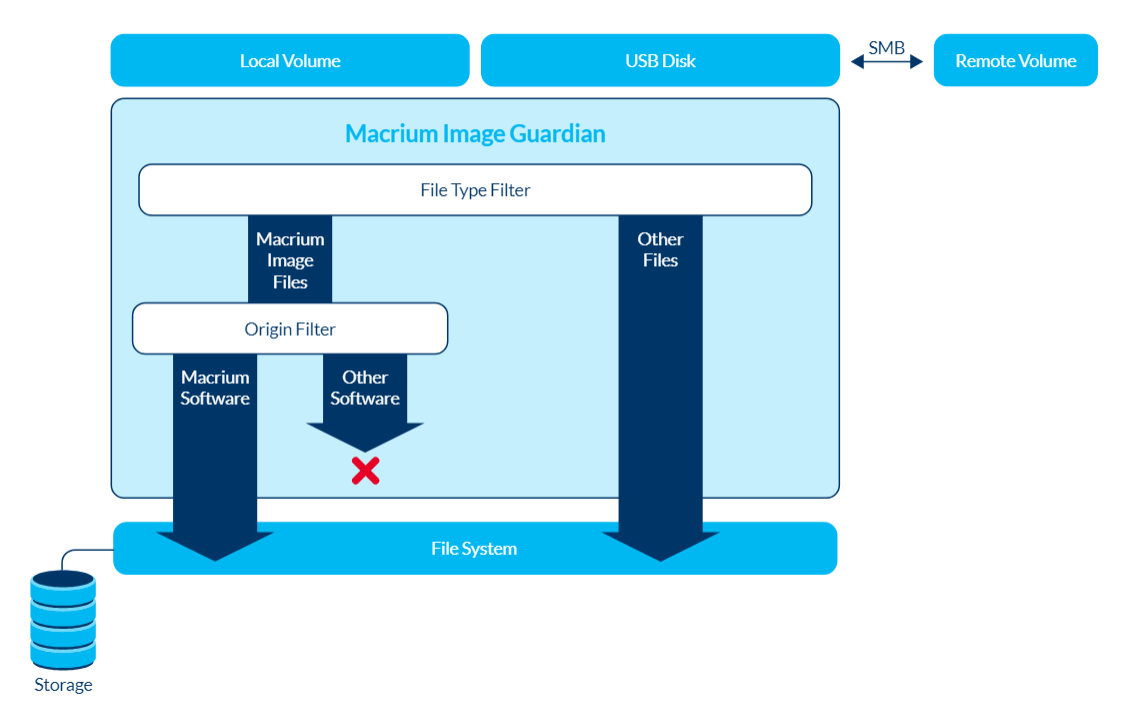 ---
Macrium Image Guardian protecting backups in a networked environment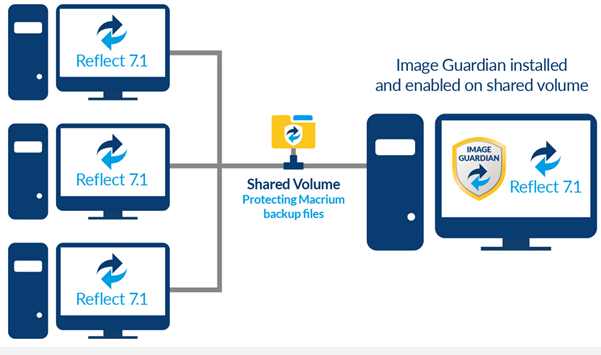 In the above illustration, the PC sharing the backup repository (Shared Volume) has a full install of Macrium Reflect, including MIG. A local drive is shared over the network and MIG has been enabled on that drive in the Macrium Reflect user interface.
The other PC's on the network can backup to this shared drive and do not require MIG to be installed. Backup file write access is automatically granted to Macrium Reflect 7.1, and later, write access for earlier versions of Macrium Reflect and other processes will fail. 
The PC hosting the share with MIG installed can be used as a standalone Macrium Reflect installation. The protected drive will prevent unauthorised access to backup files on that drive if the local PC creates backups to the protected volume.