It has been observed that McAfee Anti-Virus software can cause Macrium Reflect File and Folder backups to run for an excessively long time during the 'Determining files to copy' phase.  It appears that McAfee Anti-Virus is reading every single file during this phase of the backup process. 

There is a McAfee KB article on this problem but their solution doesn't appear relevant to all McAfee products. https://kc.mcafee.com/corporate/index?page=content&id=KB72334
If the above linked article doesn't resolve the problem then to stop this unwanted behaviour please disable McAfee 'Real-Time Scanning'.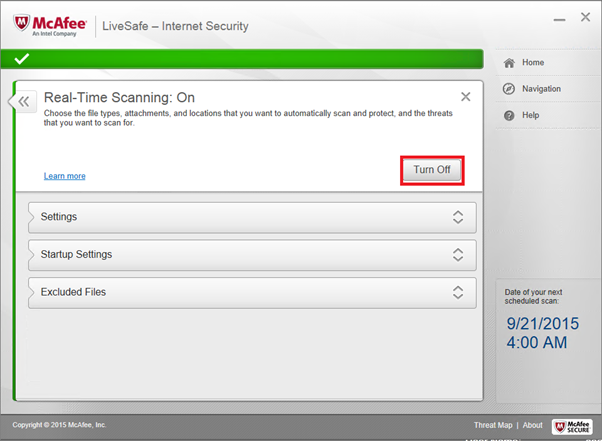 Applies to: McAfee LiveSafe, McAfee Total Protection, McAfee Antivirus Plus, McAfee Internet Security & McAfee Antivirus


---
23rd April 2017 - We have contacted McAfee directly for a solution to this issue but have yet to receive a response.