When creating a Disk Image or File and Folder backup, the process does not proceed past the 'Creating Volume Snapshot' phase.
You may see the following in the backup dialog with no further progress:
Code Block
Creating Volume Snapshot - Please Wait
This error caused by a failure of Microsoft Volume Shadow Copy Service (VSS).  VSS is a core Windows component that is installed by default in all versions of Windows supported by Macrium Reflect. The operation of VSS can be compromised by other software on your PC that has corrupted the COM+ database or if the VSS component registration is corrupt. 
To resolve the problem please try one or both of the steps below:
---
Re-register the VSS components
Take the 'Other Tasks' > 'Fix VSS Problems...' menu option: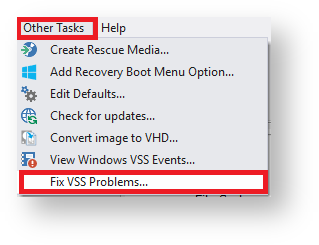 In the dialog that opens click 'Run':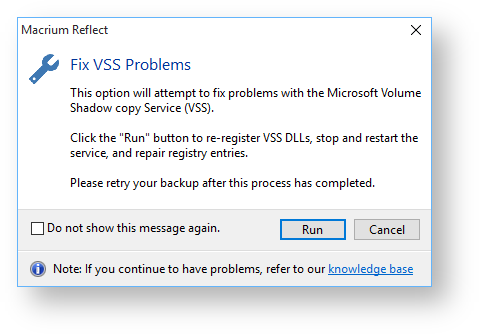 Then click 'OK':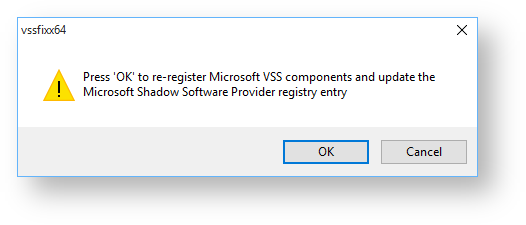 After completion, restart your PC and attempt a further backup.
---
Disable VSS Writers
VSS writers provide interoperability between certain applications and Volume Shadow Copy Service but are not required for Macrium Reflect unless you are running VSS aware applications such as Microsoft Exchange or SQL server, Please note that without VSS writers your incremental images may be slightly larger due to the fact that the 'Shadow Copy Optimization Writer' will  not be invoked. 
Take the 'Other Tasks' > Edit Defaults' menu option: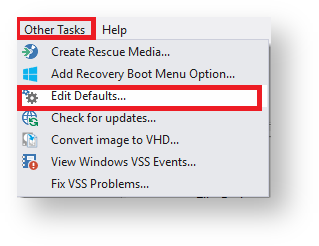 Click  'Advanced' > 'VSS Options' > 'Exclude all VSS Writers...'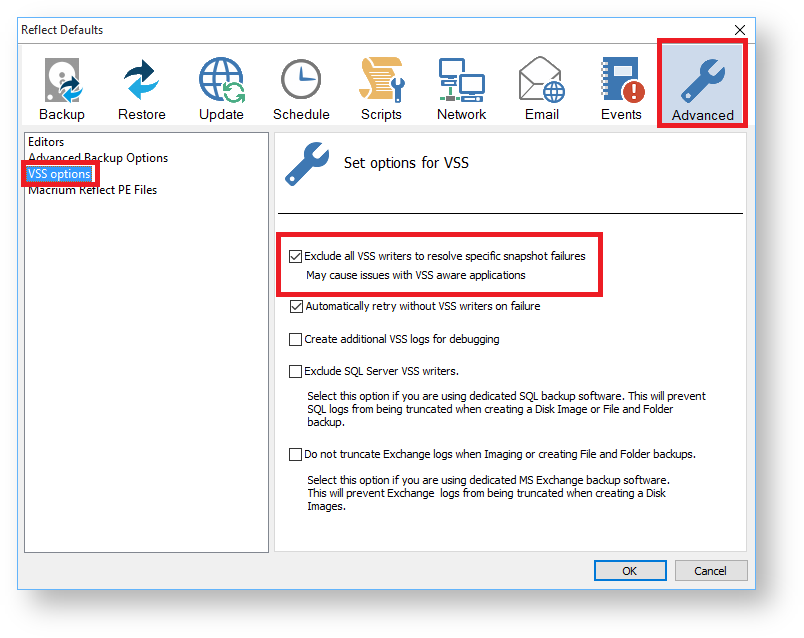 Click 'OK' and retry your backup.
---