If you have problems burning optical media with the built-in Macrium Reflect optical media burning engine then you can easily create a standard ISO format image file that can be used with any DVD/CD burning software to create your rescue media,
In the rescue media wizard final page: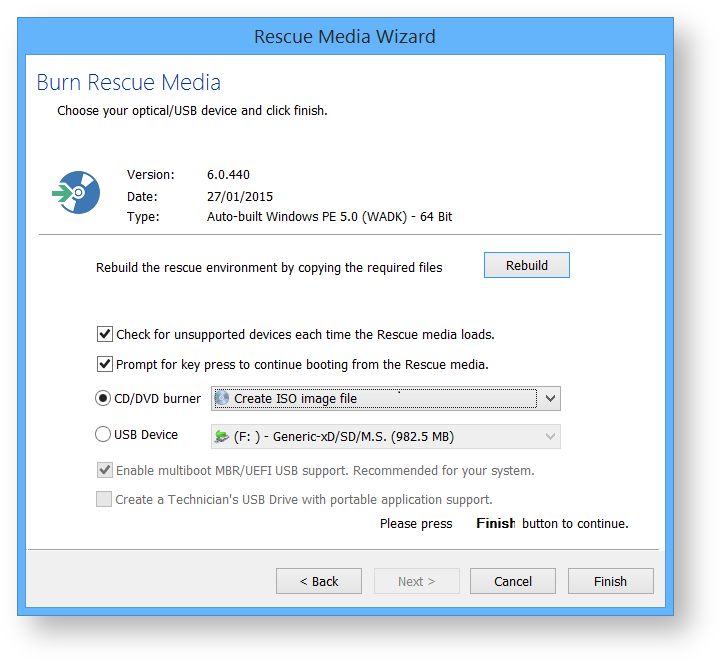 Image Added
Click the 'CD/DVD' burner combo-box and select 'Create ISO Image file'.

Image Added
You can then use most DVD burning software, such as the free ImgBurn to create your physical media.
See also: Creating rescue media
...