Windows contains a Network Credentials cache that enables network authentication details (User name and password) to be saved and re-used to logon automatically. However, scheduled tasks are run in Windows 'batch mode' and do not have access to saved credentials. Because of this you must enter network login details in the Macrium Reflect defaults to enable scheduled tasks to access and write to password protected network shares.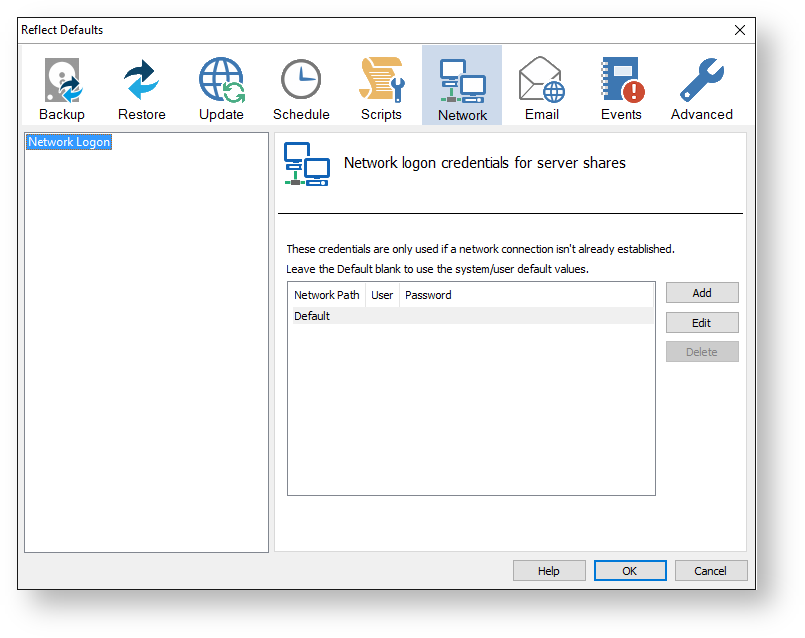 Image Modified
Option
Description
Add
Add network logon details for a new network location
Edit

Edit an existing location.



Info
Note: The 'Default' location logon details will be used for all shares that aren't explicitly added. 

Delete
Remove logon credentials
...