Introduction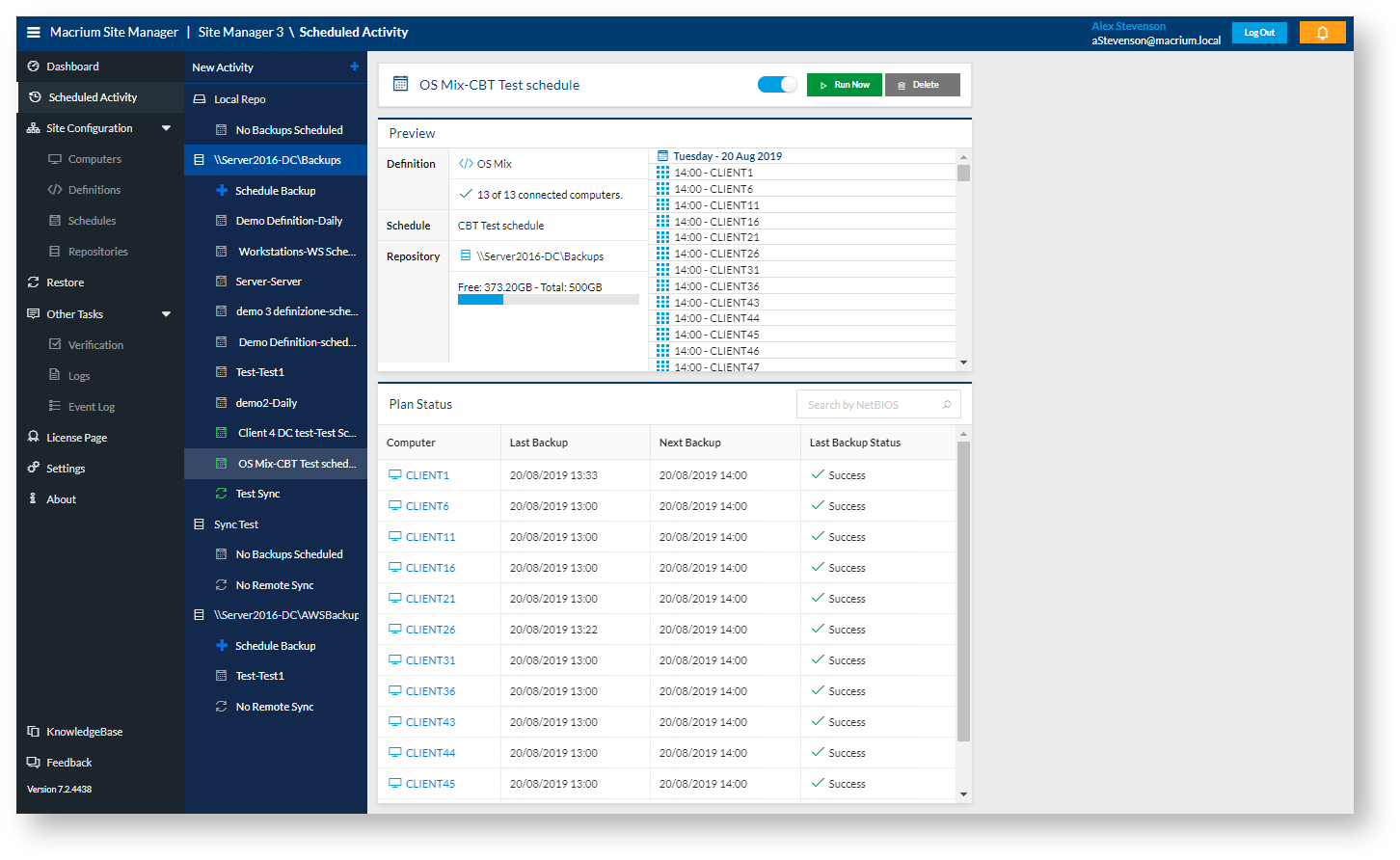 Image Removed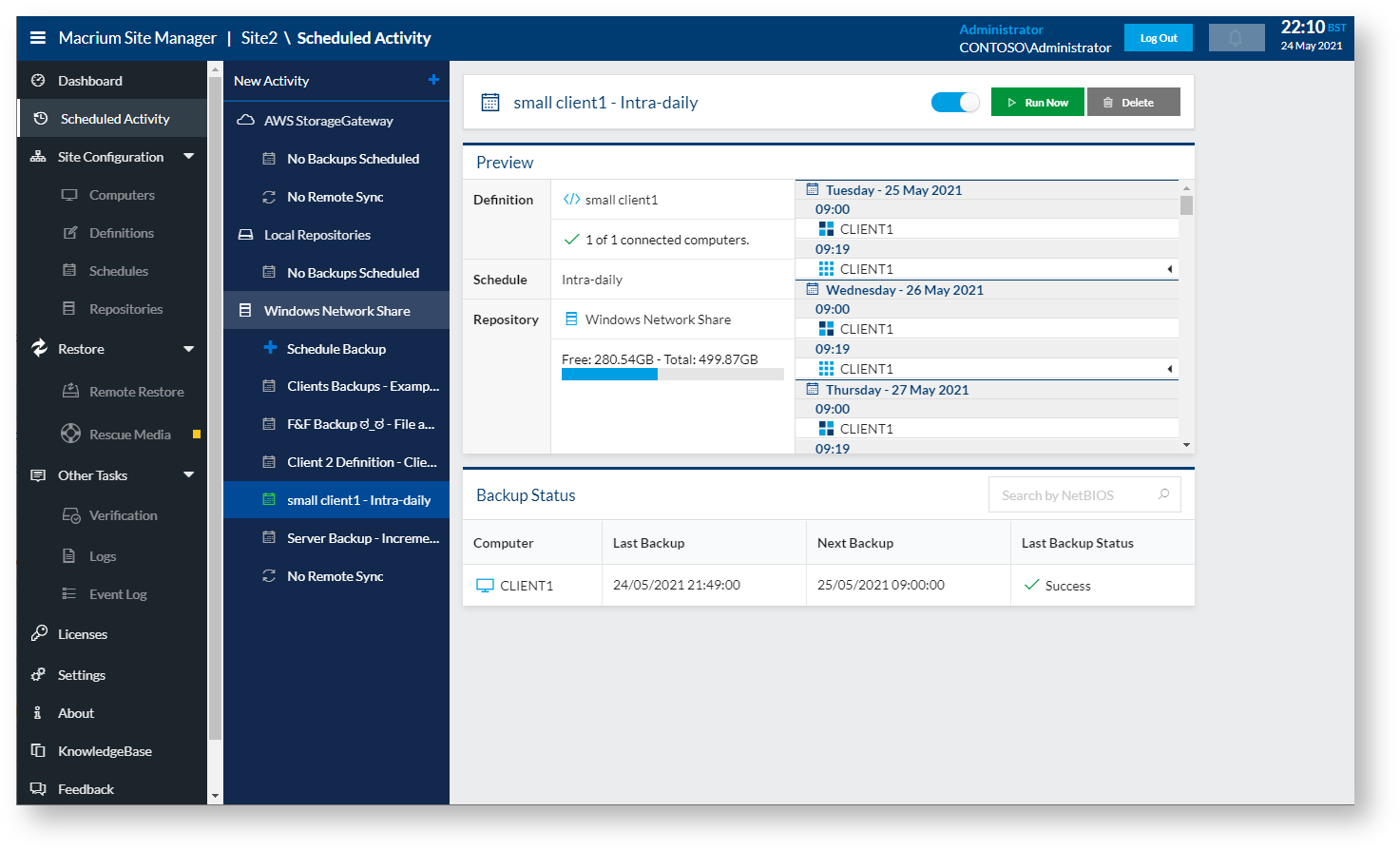 Image Added
The Scheduled Activity page is used to create, view and manage any regularly scheduled activity configured using the Backup Definitions, Schedules and Repositories configured in Site Manager. 
...
Backups can be scheduled by selecting the New Activity option at the top of the left-hand side panel, or selecting the Schedule Backup option under each Repository. If using the former method, the page below is shown. If  Schedule Backup is used, this stage is skipped.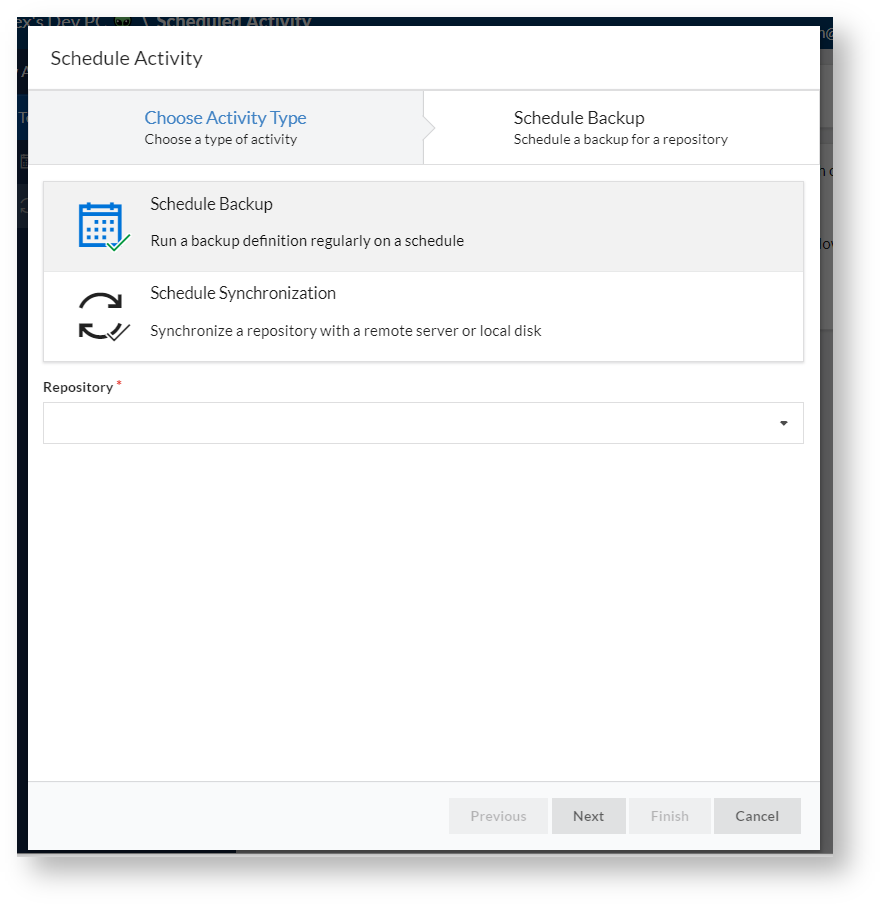 Image Removed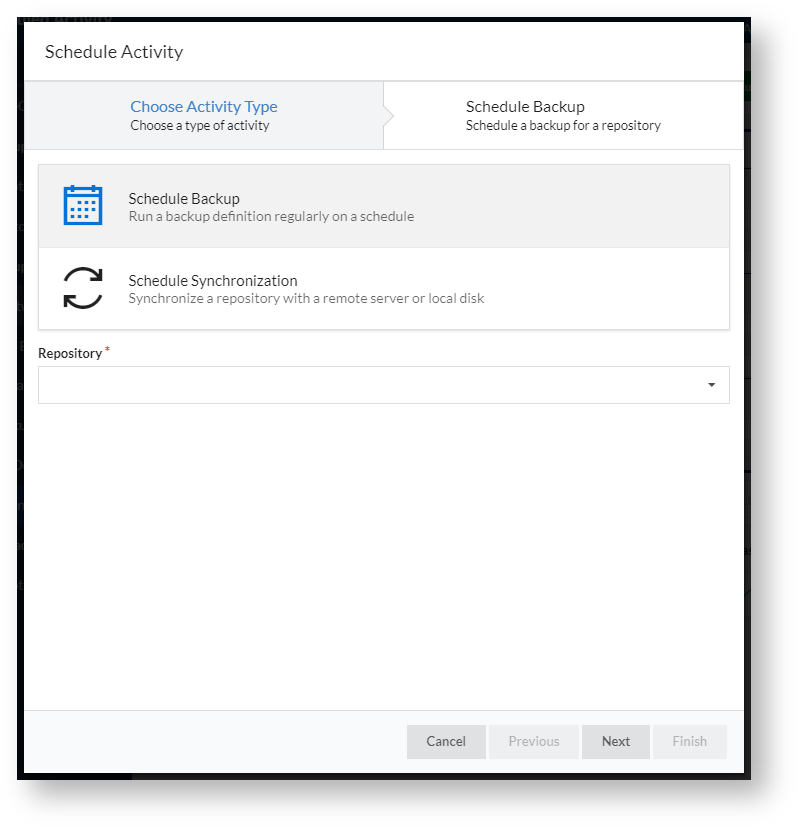 Image Added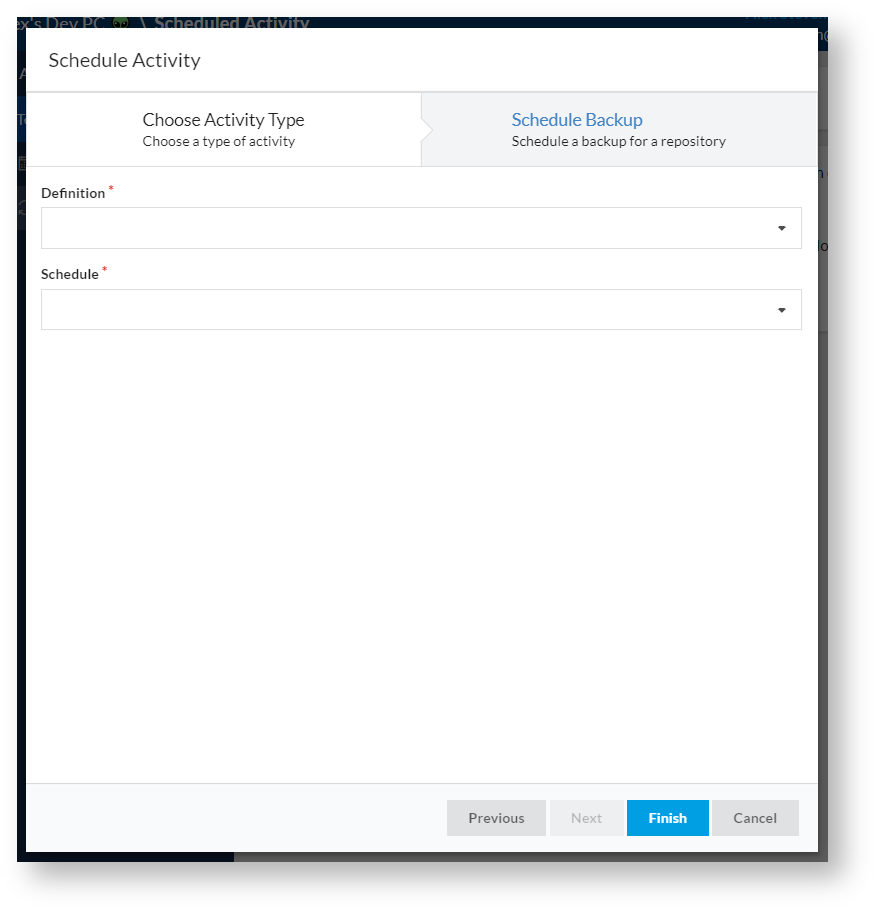 Once a Repository is selected and Schedule Backup is selected, the second wizard page is shown, where the Definition and Schedule can be selected. Once they are picked from the drop-down list, the wizard can be finished and the newly scheduled backup will appear in the list under the repository with the name of the Definition and Schedule.
...
When a scheduled backup is selected, the view below is shown: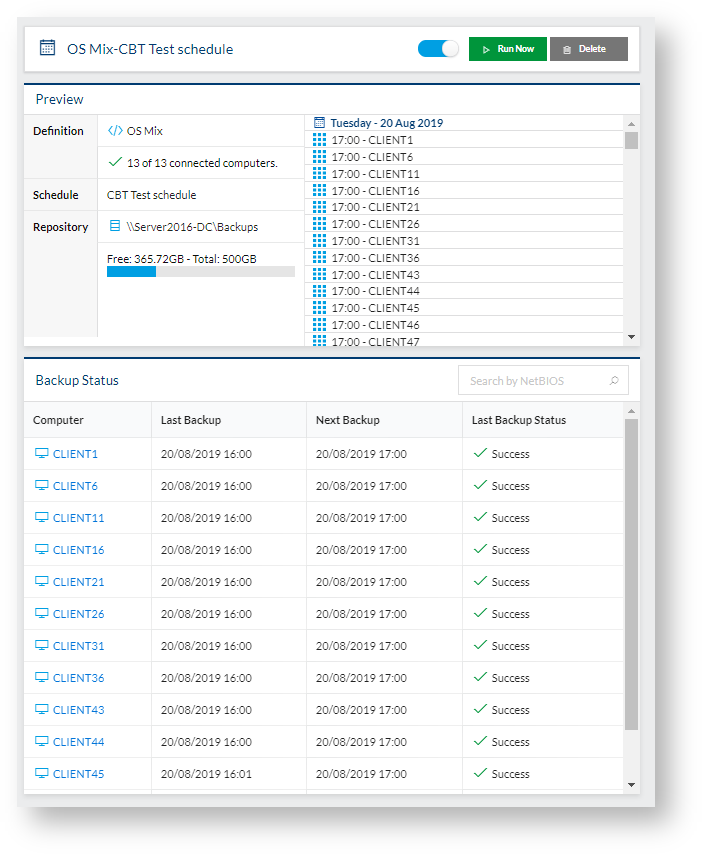 Image Removed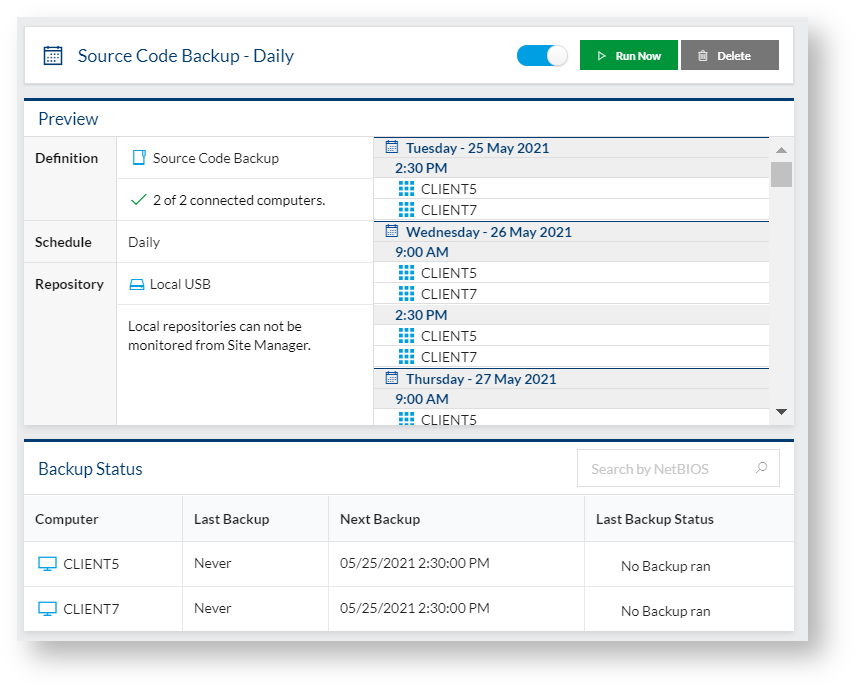 Image Added
This contains a header, plus a Preview and a Backup Status section.
...
The backup may be disabled or enabled by clicking the toggle in the header bar. When the backup is disabled, the Preview pane will indicate this: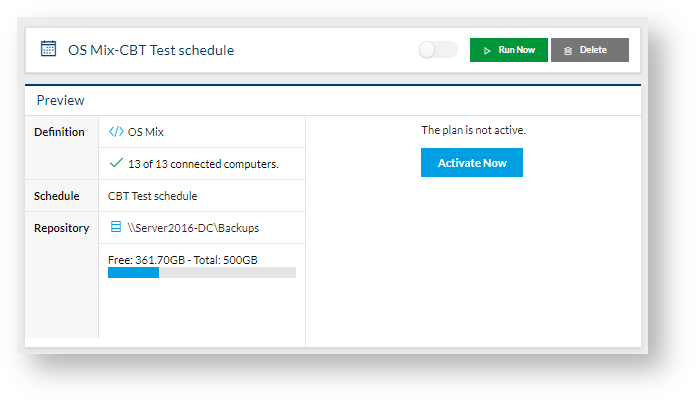 Image Removed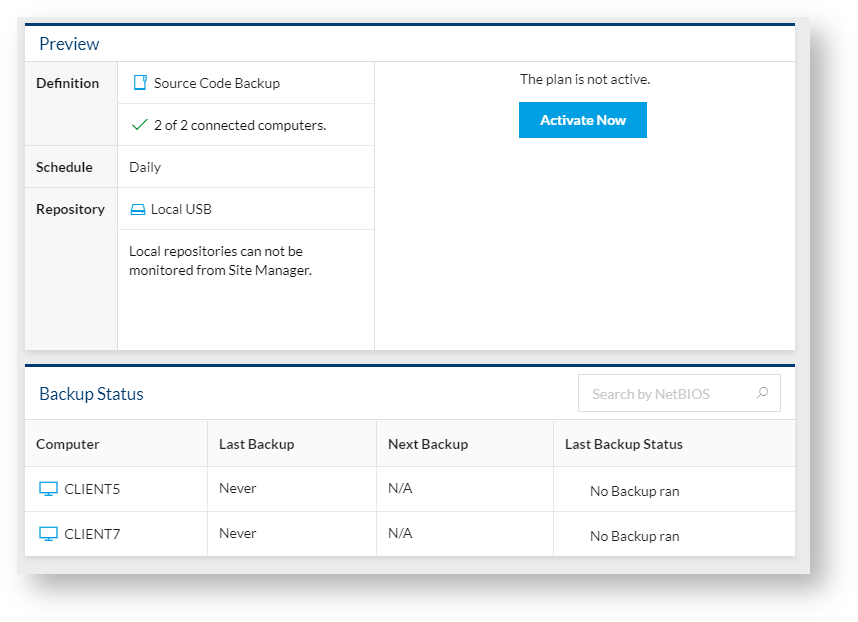 Image Added
Running the Scheduled Backup on Demand
The Run Now option in the header allows one or more of the computers to start a backup now, rather than at the next scheduled time. This will bring up the Run Now dialog: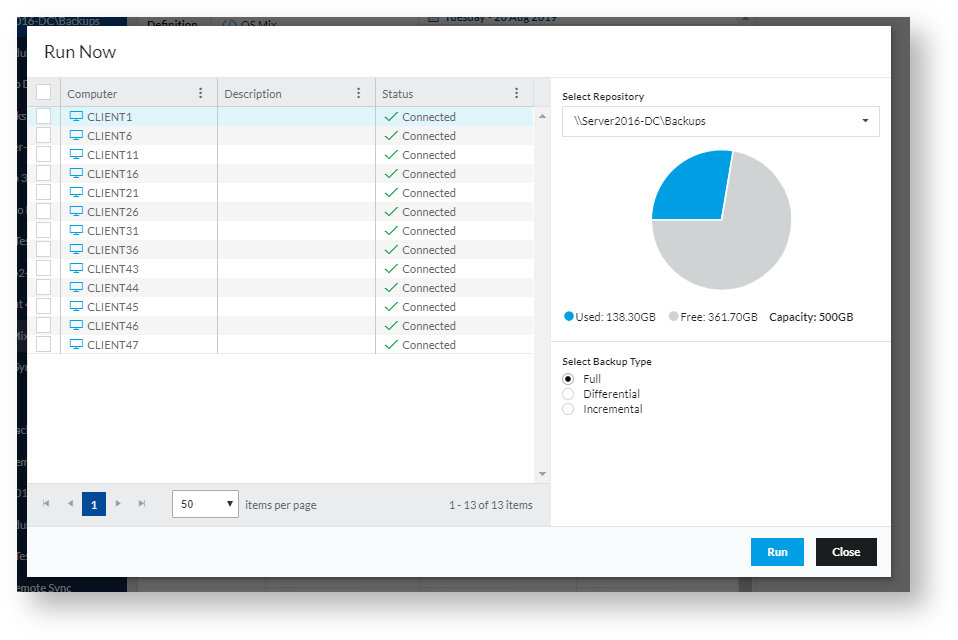 Image Removed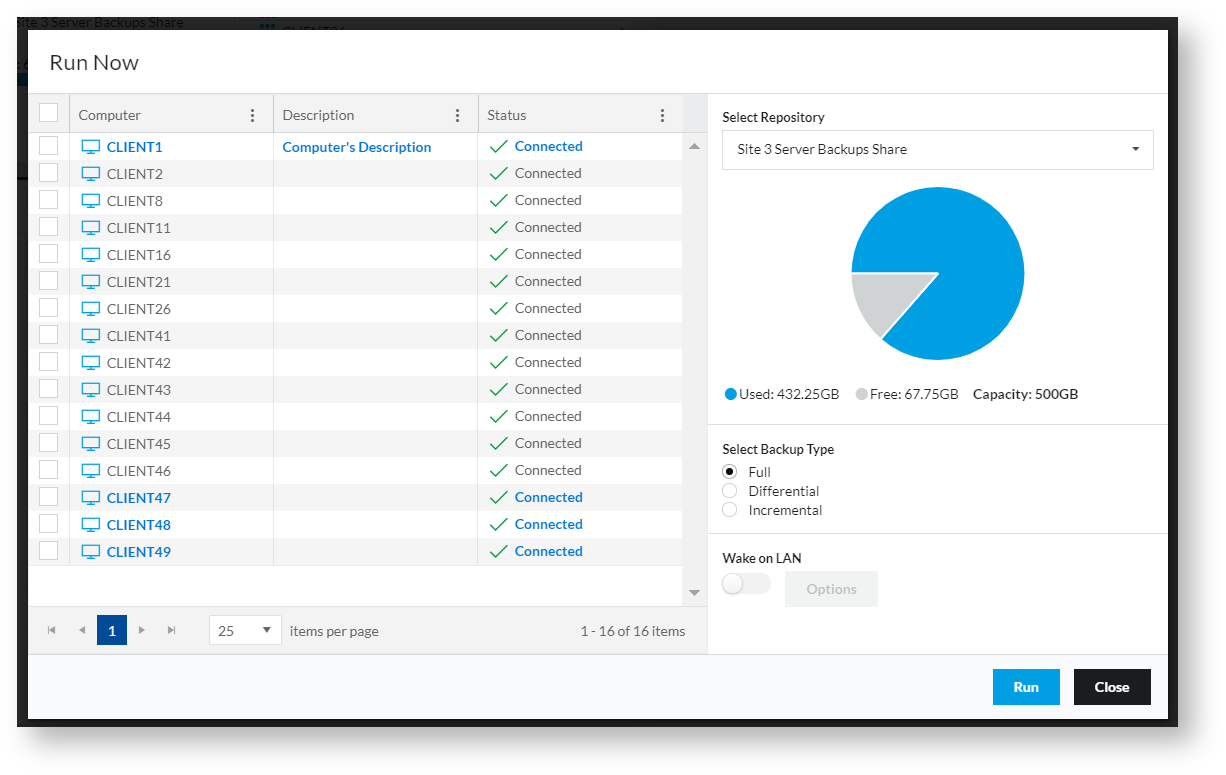 Image Added
After selecting the computers and type of backup (Full, Differential or Incremental), pressing Run will start the backups. 
Info
Note that backups may not run immediately based on simultaneous backup limits in Repository settings. Disconnected computers will wait until connection to run.
Computers must be connected to perform a Run Now backup unless the Wake-on-LAN option is set. See Backup Definitions for more information on Run Now backups
Deleting the Scheduled Backup
...
The preview contains a summary of information about the scheduled backup: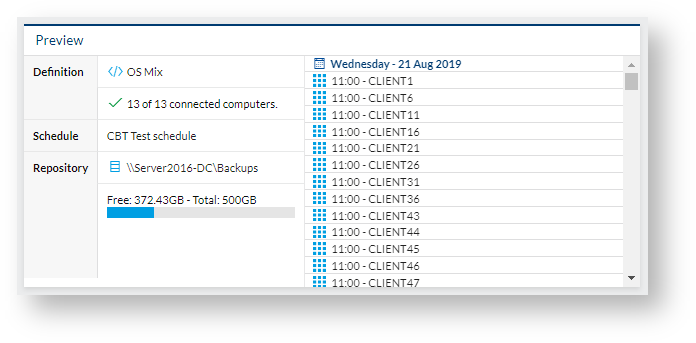 Image Removed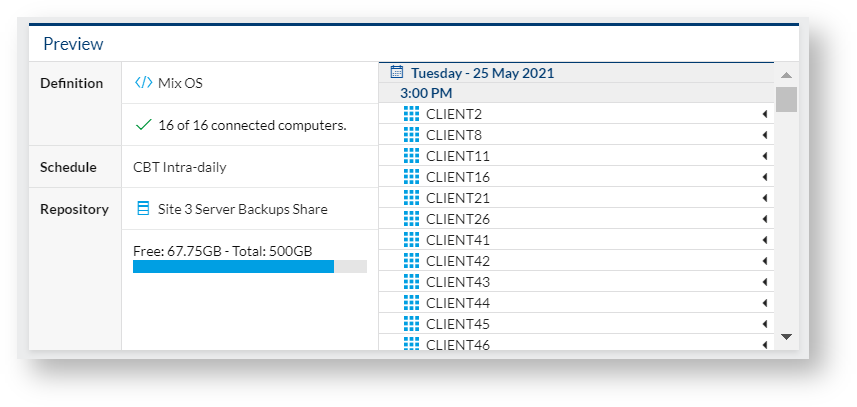 Image Added
This contains the following information:
...