If you have problems burning optical media with the built-in Macrium Reflect optical media burning engine then you can easily create a standard ISO format image file that can be used with any DVD/CD burning software to create your rescue media,
In the rescue media wizard final page: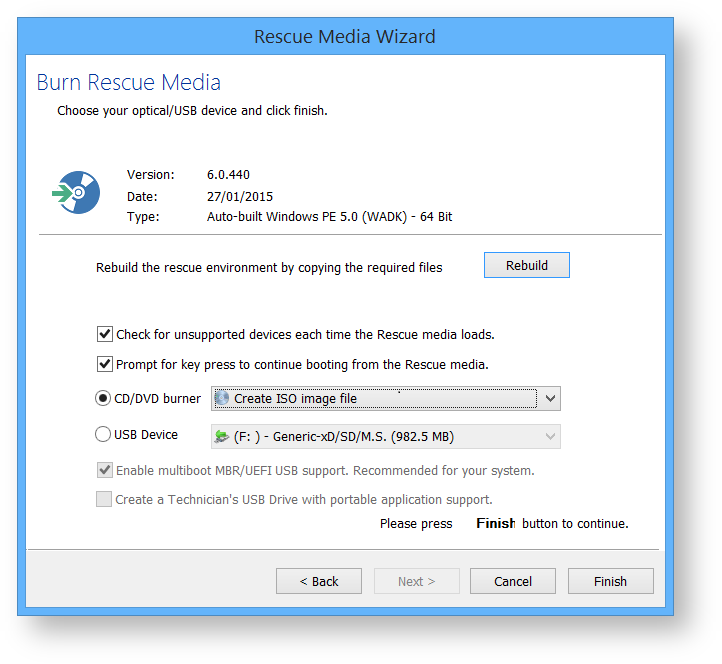 Image Removed
Click the 'CD/DVD' burner combo-box and select 'Create ISO Image file'.

Image Removed
Take the 'Other Tasks' > 'Create Rescue Media' menu option in Macrium Reflect: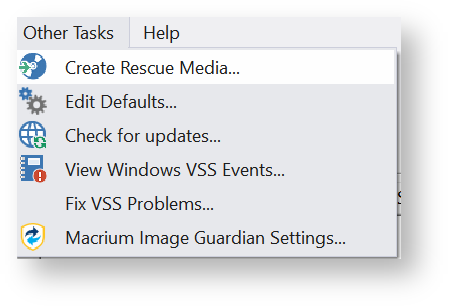 Image Added
The Macrium Rescue Media Builder dialog will open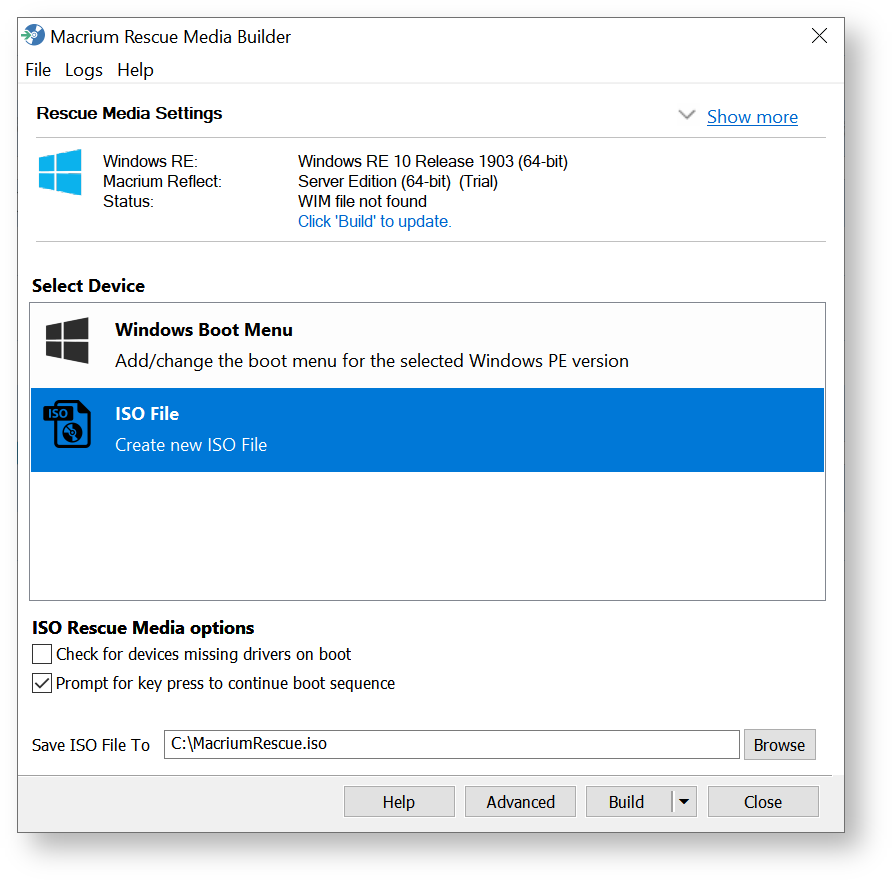 Image Added
Select 'ISO File then enter the file name and click 'Build'
You can then use most DVD burning software, such as the free ImgBurn to create your physical media.
See also: Creating rescue media
...