Best practises for saving
Macrium Reflect
...
backup definition files
Regardless of your PC environment, leaving your backup definition files in an insecure location is bad practice. The effort required to ensure your files are secure is minimal and this doesn't impede day to day usage of Macrium Reflect. 
...
To see assigned NTFS permissions right click on any folder, select 'Properties' and click the 'Security' tab: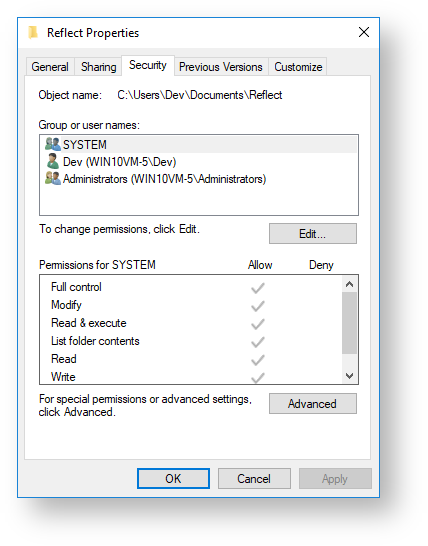 In the above example of the default location only SYSTEM, Dev (the Macrium Reflect user) and the Administrators group can access files contained in the folder. Standard users are denied access and cannot modify or create files.
...
For more information on setting NTFS permissions on a folder or file for folders and files please see Microsoft TechNet - How IT works NTFS Permissions
...