Macrium Reflect v7.0 viBoot is not compatible with v7.1 viBoot. This means that any existing 7.0 viBoot Virtual Machines musty be deleted prior to installing 7.1.
If existing 7.0 viBoot VMs remain during 7.1 installation then the installer will abort with the following message: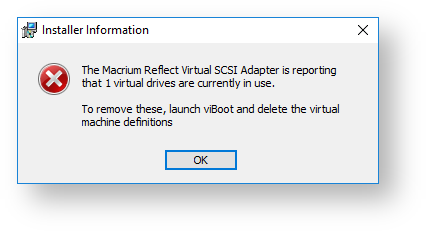 To correct this problem, click 'OK' to terminate the install and delete any existing VMs using the viBoot user interface. 
---
To launch viBoot and delete Virtual Machines
Right click on the viBoot icon in the TaskBar and select 'Open Macrium viBoot'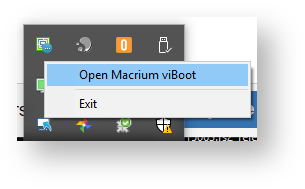 Or type 'viBoot' in the Windows search bar: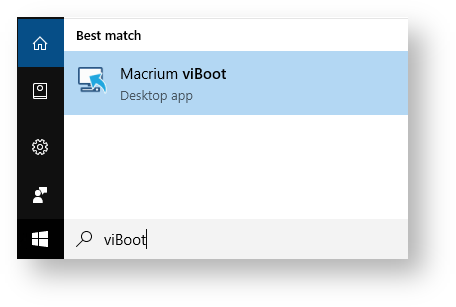 When the viBoot UI starts, right click on any existing VMs and select 'Delete...'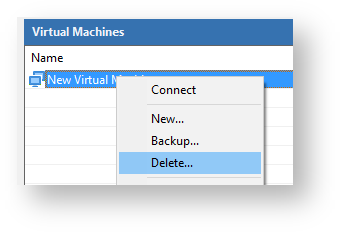 You will then be prompted to backup or discard changes in the VM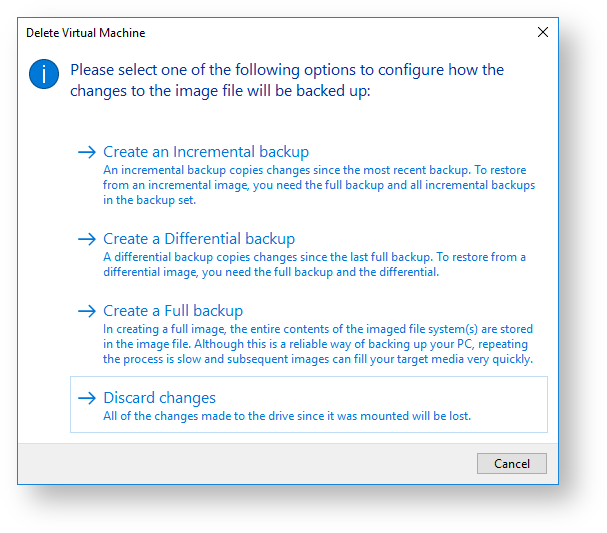 Info
Note: This will lose any changed data in the VM(s), so if necessary take a 'Backup' option prior to deleting. 
The Macrium Reflect v7.1 installation can now be started again