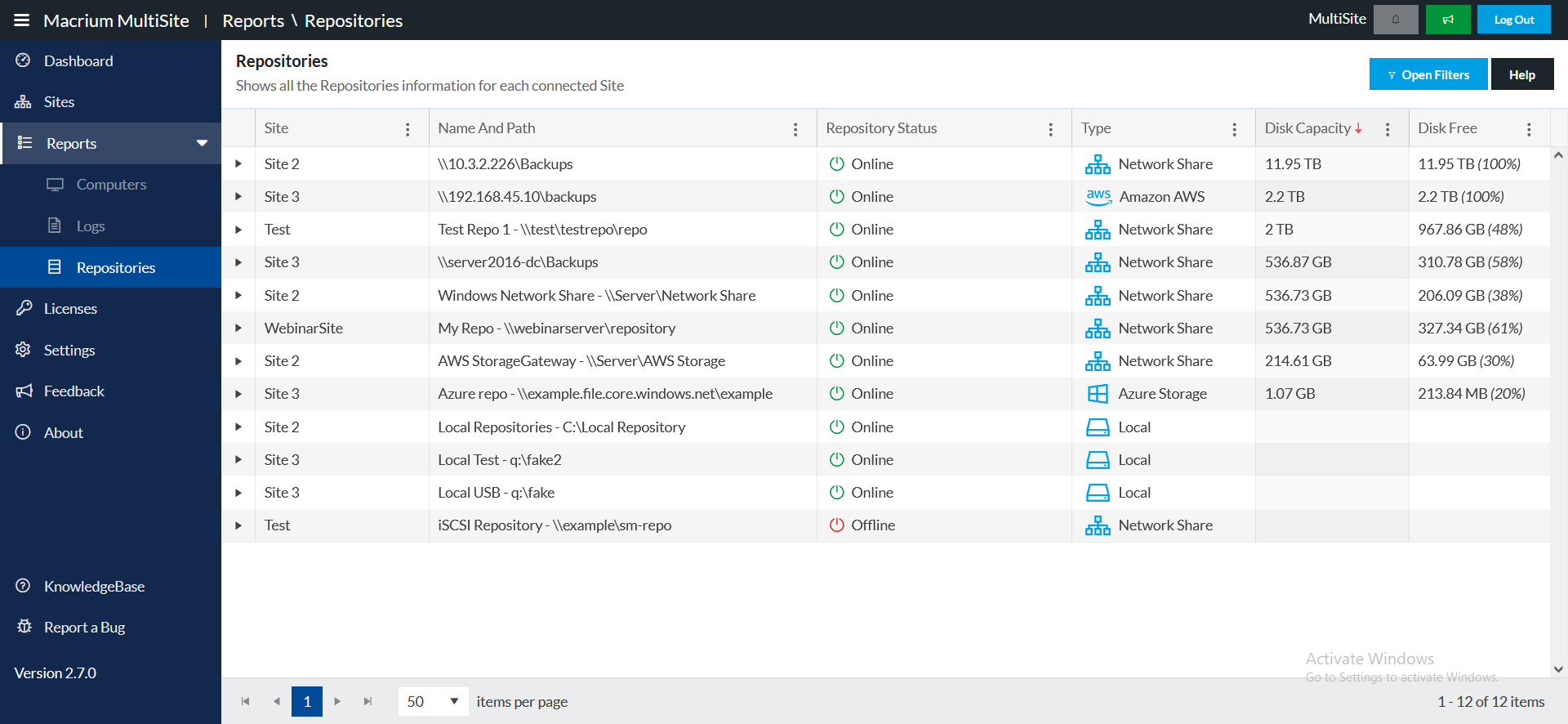 The Repositories Report shows information for all the repositories on all the Sites.
If the Site or Repository is offline the data may not be available or out of date.
The report can be filtered by using the filter bar at the top. You can toggle the filters by selecting the Open Filters and Close Filters button at the top.
Repository Details
Each row is expandable and shows more information about the repository. Click on
to expand the row.
Remote Viewing
To remote view, expand the details and click on Remote View. This session will open directly at the Repository page in Site Manager.
How do I get here?
The Repositories Report is accessible from the primary app menu.