Skip to end of metadata
Go to start of metadata
We are pleased to announce the release of the Macrium Central Management Console.
Full details of the features available in this release are available here: Features implemented in the current version.
Download
The Central Management Console is available as a free download to all Macrium Reflect customers (excluding the Free Edition).
---
Central Management enables backup, restore and monitoring of multiple networked computers running Macrium Reflect using a Web browser user interface. Supported browsers are Google Chrome, Firefox, Microsoft Edge and IE 11.
A Macrium Agent service is installed on each remote computer which then communicates using Microsoft Message Queueing (MSMQ) to a single installed instance of the Macrium Server service. This service also exposes an HTTP/HTTPS server service on a configurable port which enables web browser sessions to manage the Macrium Agent installed computers.
The Macrium Server service can be installed on any single networked PC or Server. Both Domain and Workgroup networks are supported.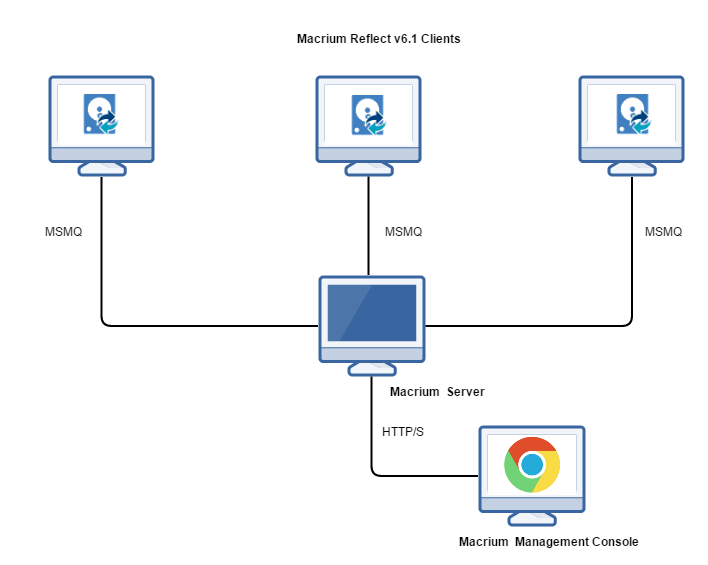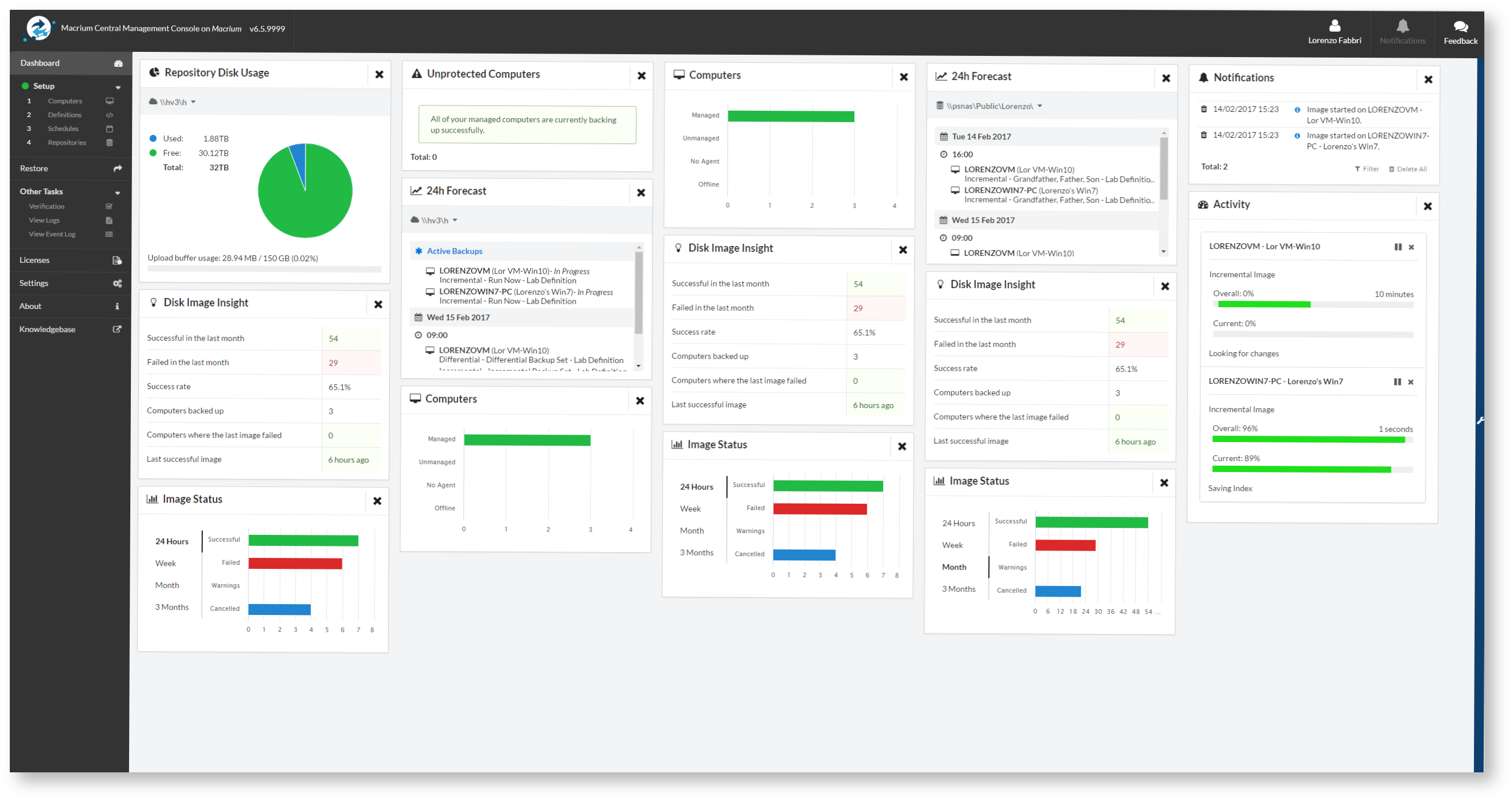 ---