Skip to end of metadata
Go to start of metadata
This article explains the possible cause for the failure: ERROR: "Selected writer 'Dhcp Jet Writer' is in failed state!" shown in the VSS log when creating a disk image with Macrium Reflect.
---
If you see the following text in the log:

Then it's likely your DHCP service has a stale state and needs to be restarted.
To view the VSS log for a backup, click the 'Log' tab, expand the date and time nodes for the backup and click the 'VSS Log' node.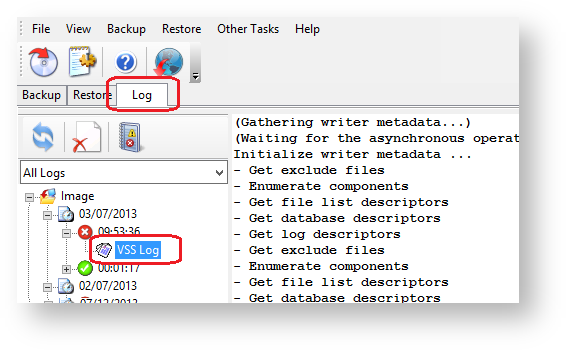 ---

Start the service manager and restart the DHCP Server service. To start the Service manager, click 'Start', type 'Services' and press Enter.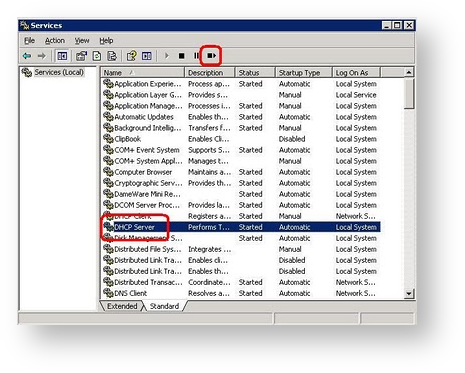 ---